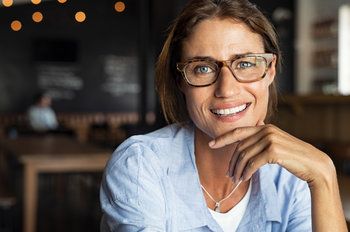 Updated by Maryalene LaPonsie
For generations, homeownership has been synonymous with success. The house with the white picket fence has long represented stability, prosperity and the American Dream.
However, that may be changing. Millennials are more likely to rent than previous generations according to an analysis by the Urban Institute. What's more, a third of those surveyed by rental platform Zumper for its 2018 Annual Renter Survey said homeownership was no longer part of the American Dream.
Still, many people grapple with the question of renting vs. owning a home. While many like the flexibility and freedom offered by renting, they worry about wasting money that could be used to purchase a property and build equity.
Is renting or buying a house better? The answer may be different for everyone. Learn more about what factors to consider when it comes to renting vs. buying a home and how to make the right decision for you and your family.
Renting vs. owning a home: costs
For many people, money is a primary concern when it comes to whether to rent or buy a home. However, you can't simply compare monthly payments to determine the better deal. Renting a home for $1,000 a month is not the same as buying a house with a $1,000 monthly mortgage payment.
Homeownership comes with a number of costs renters typically don't have to pay. In addition to closing costs associated with the sale, buyers have the following ongoing expenses:
Mortgage interest
Property taxes
Maintenance costs
Utilities
Plus, there may be homeowner association fees for some properties, and lenders may charge for private mortgage insurance if a down payment is less than 20 percent of the purchase price.
Factoring into the financial equation are tax benefits that can offset some homeownership costs. Mortgage interest and property taxes can be deducted on federal income tax forms although there are limitations. The Tax Cuts and Jobs Act of 2017 only allows deductions of interest on up to $750,000 of a mortgage's value, and deductions of state and local taxes, including property tax, are capped at $10,000.
The law also doubled the federal standard deduction which means relatively few people will now itemize their tax returns and claim these deductions. In its analysis of the law, the National Association of Realtors noted, "there will be no tax differential between renting and owning for more than 90 percent of taxpayers."
A rent vs buy calculator can help you decide which option makes the most sense financially for your circumstances.
Other considerations for renting vs. buying a home
While money is important, it isn't the only factor to consider when deciding whether you should rent or buy a house. Equally as important may be your lifestyle. Consider the following:
Timeline: It might not make sense to buy a home if you plan to move again in the near future. Closing costs can equal 2 to 5 percent of a home's selling price, and mortgage payments for the first few years cover mainly interest and very little principal. That means you won't build much equity to cover your costs should you move right away. Plus, if you sell your house within two years, you could owe capital gains tax.
Time commitment: Owning a home can mean weekends spent on lawn care and other maintenance tasks. When problems arise with a plumbing or electrical system, it falls to the homeowner to find and pay a professional to fix the problem. However, in most rental situations, landlords take care of maintenance and repairs.
Flexibility: If you love to travel, renting may be the better option. While owners need to make arrangements for their home's maintenance during an absence, rental units can often be locked and left to a landlord's oversight. Likewise, if you want the freedom to pursue other opportunities at the drop of a hat, it may be easier to terminate a rental agreement than sell a house.
Some landlords offer lease-to-own agreements in which renters make payments that can be applied toward the property's future purchase price. Often, these agreements are written so a portion of the monthly rent is reserved for a down payment. After a certain number of years, the buyer is expected to obtain a mortgage to finalize the purchase.
Are rent to own homes a good idea? Maybe. They offer a way for those with lower credit scores to get into homes without qualifying for a mortgage. What's more, they can reduce the amount a person ultimately needs to borrow. However, if a landlord goes into foreclosure or fails to pay property taxes, the renter may have little recourse if the home is seized and sold to pay off creditors. It's a good idea to have a real estate attorney review any lease-to-own contract, and you should get mortgage pre-approval to ensure you'll eventually be able to complete the terms of the agreement.
Should I buy a home or rent?
If you are wondering, why should I buy a house instead of renting, consider this: While buying does come with added costs and more maintenance, many people love knowing they have a place of their own. There is no need to worry about a landlord raising the rent or selling the building and evicting tenants.
Beyond that, long-time homeowners build equity that can be useful later in life. A paid-off house is a valuable asset that can be tapped into for college, to start a business or other needs. Retirees may sell their homes to downsize and walk away with a sizeable check. Meanwhile, other seniors use reverse mortgages to provide cash flow during retirement.
Homeownership remains the American Dream for many people, and it makes sense for those who are ready to settle down for the long term. However, don't feel pressured to buy a home. When it comes to renting vs. owning a home, a strong case can be made for either choice.
Print page