HSH's Home Equity Line of Credit Survey Screen Shot
HSH produces surveys of home equity line of credit (HELOC) products as part of our nationwide lender survey. Below is a screen shot of our monthly Home Equity Line of Credit (second mortgage) report. Every month, subscribers receive the latest info on hundreds of lenders coast to coast. You can view a sample of the actual rates and terms we collect in our HE loan survey and our HE line of credit survey.
Check a sample of our Home Equity Loan (second mortgage) product.
Learn more about these unique HSH's Reports on Home Equity Products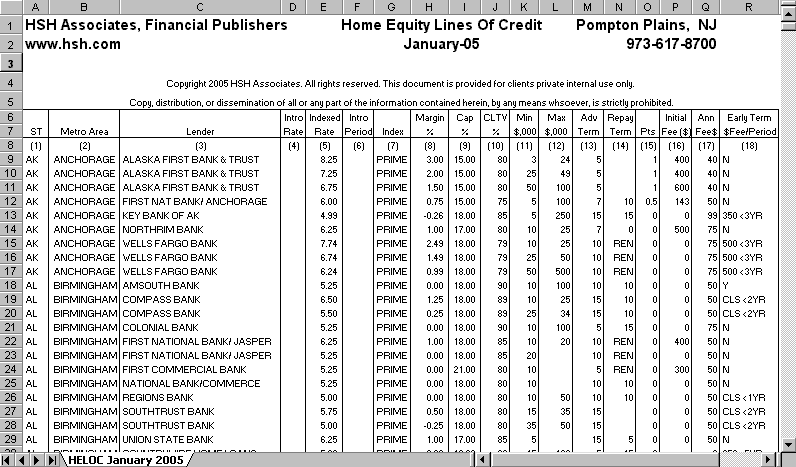 Print page