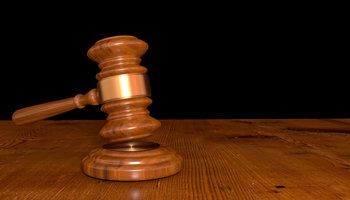 Buying at real estate auctions can be fast-paced and fun. But you don't want to make rookie mistakes in all the excitement.This article discusses everything a new investor or homebuyer needs to know to buy a home at auction.
How real estate auctions work
Auctions take place in-person, online or both. Most auctions require a 5% to 10% deposit for you to be eligible to bid. You may also need to show that you have enough cash in the bank to close or a mortgage preapproval letter. There are auctions for foreclosures, short-sales, and non-distressed REOs.
Real estate auctions begin with an opening bid. Then, competitors bid against each other, increasing the price, until a single bidder remains. At this point, the auctioneer awards the property to the winning bidder.
Depending on the auction, the winner must pay for the property at the close or leave the deposit with the auction house and complete the purchase in 30-to-45 days.
Types of real estate auction
There are three types of auction that determine how you will proceed.
Absolute auction
An absolute auction mean the highest bidder wins the property regardless of its final price. These can be in-person or online auctions. There is no minimum bid amount, either, so you may find a bargain. However, absolute auctions tend to be heavily-attended and competitive.
Absolute auctions are for sellers who want a fast sale and are willing to risk getting less for the property. Banks may hold absolute auctions for foreclosures on their books. Homeowners in financial distress also hold absolute auctions. All-cash buyers and short-term investors typically frequent absolute auctions.
Minimum bid auction
Minimum bid means the property seller establishes a minimum bid and the home won't be sold for less than this. If the minimum bid is less than you want to pay for the house, don't bother with that auction.
Banks may conduct a minimum bid auction if they don't need to sell a foreclosure quickly and want to get back a specific percentage of a delinquent loan.
Reserve auction
With a reserve auction, the seller reserves the right to accept or reject the winning offer. This means even if you have the winning bid, you don't necessarily have a deal. Reserve auctions are more popular with less-motivated sellers who want to avoid accepting less than a minimum amount.
Related: Tips for Buying Distressed Properties
You don't need to pay cash to buy a house at auction!
Don't believe that you can only purchase a house at auction with all-cash. While some auctions require winning bidders to settle up immediately or within a few days, others give you 30 to 45 days to complete the deal.
If you're pre-approved for a mortgage before bidding, your lender should be able to get the property appraised and approved. You can close the loan in plenty of time.
However, there is one caution - if the property does not meet the lender's guidelines, you won't be able to close - and then you'd better have a Plan B or you lose your deposit.
Set your limits first
Because auctions are so fast-paced and exciting, you'll want to determine what's affordable ahead of time and set your maximum price before bidding.
There are a few different rules of thumb for buying. If you're looking for a residence for yourself, you'll set different limits than you will for a fix-and-flip. Your personal preferences for living will probably be more important than profit margins.
ARV
Flippers search for properties with high after repair value (ARV). That's the expected value after renovation. Generally, short-term investors want ARV to be 30% higher than their acquisition cost. And they want the timeline to be as short as possible.
Profit margin
Real estate investment expert Dave Ramsey recommends looking at the value of nearby properties and starting with the normal value for a non-distressed sale. You'll probably want to discount that by 20%, then subtract your repair costs to arrive at a maximum bid.
Related: How to Buy Foreclosure Homes
Budgeting considerations
If you're flipping, expect to pay cash or finance with hard money - expensive financing costing several points upfront and carrying high interest rates. The more you pay for financing, the less you can spend and the faster you need to flip the property. Most hard money lenders require 25% to 35% down. Affordability for flippers means how much can you pay for the home and still make a profit.
Flippers should estimate these items before choosing a property to bid on:
Financing costs - Down payment amount 20% - 35% of purchase price, two-to-five points upfront and other closing costs.
Carrying costs - mortgage payment plus maintenance and taxes, HOA dues etc.
Repair costs - to make home ready to sell.
Marketing and sales costs - open houses, advertising, legal fees, real estate commissions, and more.
If you plan to buy for the long-term, you can likely finance with a pre-approved mortgage with a "normal" down payment - from 3% to over 20%. And what's "affordable" is what you can afford to pay month after month, year after year.
What are you buying?
Your property depends on your objectives and resources.
For long-term investment, you're concerned with rental potential or livability for yourself. Your concerns include long-term price appreciation, annual rental income, and the availability of tenants. Or how much it will cost to make the home a comfortable dwelling and a good investment for you.
Flippers look for underpriced houses in poor condition. A home's size, condition, and geography also affect its potential short-term income.
Related: Bargain Homes from the Federal Government
Where to find real estate auctions
You can find live and online auctions thorough these common sources:
Real estate auction sites
There are many online real estate auction sites and some of them offer both in-person and virtual auctions, while others only offer virtual auctions. Here are some top sites:
• RealtyTrac.com
• Auction.com
• Foreclosure.com
• RealtyBid.com
• Hubzu.com
• Bid4Asset.com
Industry Professionals
Real estate agents, brokers, and third-party foreclosure sales agents, bankruptcy lawyers and bankruptcy accountants often know about auction opportunities. You can find industry professional referrals from friends, family and other investors. You can also join a real estate investment group in your area.
County courthouse
Your local county courthouse maintains a list of all upcoming real estate auctions in the area. This option, however, limits your search to the local county. You can obtain real estate auction listing information either online at your local courthouse website or in-person at the courthouse itself.
Real estate ads
Real estate auction houses still list properties in local newspapers and online.
Live auctions
Live real estate auctions are open to the public. Live real estate auctions require you to register prior to attending if you plan to bid. You must furnish proof that you can close on a purchase - either with cash or an approved loan.
You'll bring a cashier's check made out to yourself that's equal to 5% of the opening bid price. The auctioneer checks that you're registered and have the correct deposit. If you win a live auction, you pay 5% to 10% of the closing bid price within 24 hours.
Afterward, you usually have 30 to 45 days to make payment in full and transfer the title. If you fail to make payment, the auction house keeps your down payment and re-auctions the house.
Online auctions
Virtual real estate auctions occur entirely online - either in real-time like a live auction or over days or even weeks. Participants in long-term sales can bid 24-hours a day until the auction listing closes.
Real-time auctions may only take two to three minutes. If no one bids after the clock expires, the winning bidder gets the property. If someone bids within the time allotted, the clock resets. Participants in virtual real estate auctions can even set proxies to automatically place a bid if someone outbids them - just like eBay.
You have to register and prove that you have the funds to close if you are the winning bidder. And if you win, you must make full payment within 24 hours or lose your deposit.
Related: Complete Guide to Hard Money Mortgages
Types of sale
There are different types of sales at auctions and it's important to research each type of sale before making a bid or an offer. They include:
Foreclosure - when a homeowner doesn't pay the mortgage against the property, the lender can take the home and sell it at auction to recoup the mortgage balance. That is usually at the courthouse.
Non-Distressed REO - REOs are foreclosures that don't sell at the courthouse auction. The lender might repair and market the property and auction it later.
HUD - these are FHA foreclosures and they are auctioned off online over time. Some listings are off-limits to investors at first. Only if no occupying buyers make an offer are investors allowed to bid in that case.
Tax lien - Bidders buy the right to collect the taxes owed. Once you own the debt, you can collect the taxes owed plus interest or you can foreclose on the homeowner and take the property.
FSBO - For sale by owner auctions do happen but they are not common. Some sellers list their home on an auction site as a FSBO. The homes are in varying conditions and the mortgages are usually up to date.
Attending an auction
Before attending to buy, you'll have checked out other auctions to get used to the way they work. You'll have set your budget, lined up financing if needed and you'll have a check for 5% to 10% of the opening bid.
Auctions typically let you look at the property within an hour or two of the sale. If you are not a builder, take one with you to estimate repairs.
Before the auction starts, the auctioneer tells you the rules, provides a little information about the property and establishes the opening bid. You want to position yourself so you can see the action. Wave your numbered paddle to bid, and make sure the auctioneer registers your bid.
Always arrive at an auction early, check-in with the auctioneer, and look at the property as soon as possible.
Virtual auctions
Your deposit matters with virtual auctions because you can only bid up to the point at which your deposit reaches 5% of the total bid amount. So submit an online deposit equal to 5% of your maximum budget.
Related: How to Buy and Finance Investment Property
You won! Now what?
If you win, you'll close the deal according to the policy of the auction house.
Pay the deposit amount within the allocated time frame, usually within 24 hours. Fir live auctions, that's usually 5% to 10% of the purchase price. For virtual auctions, you cough up the entire price. You also may incur a buyer's premium of up to 10% of the sales price for either type of auction. Check the rules before you bid.
Contact your lender about your pre-approved mortgage. The property must be appraised and meet the lender's guidelines. Your lender gives you final approval and draws up the closing documents.
If you use a hard money lender, you may not need a property appraisal. Just meet your lender's guidelines and close.
You'll need title insurance and your escrow officer (or attorney) records the sale with your county recorder's office.
Buyer beware
Auctioned homes can come with problems that go beyond needed repairs.
Title - have a title company or attorney verify that the title is clean and insurable before bidding.
Liens - liens mean someone has rights to the property. A mortgage lender may have a balance against the home. An unpaid builder may have a lien or there may be an unsatisfied tax bill. Liens also cloud title so make sure that your title will be clean when you complete the purchase.
Right of redemption - this may apply if it's a tax or foreclosure sale. Some states allow the previous owner to keep the house if he or she pays the winning bid price plus interest. Payment is made directly to the winning bidder, stopping the house from being sold.
Find loans to buy homes at auction
Print page