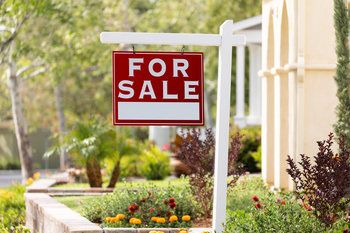 Updated By Craig Berry
Studies show the best time of year to list your house for sale is in the spring and summer months. Selling a home in those seasons can be easier because buyers are more inclined to go out and explore during nice weather and many families want to complete a move prior to the start of the upcoming school year.
Home sellers generally want to accomplish two important things:
Sell their home for top dollar.
Sell their home fast.
The key to getting the most for your home is pricing it correctly. The two objectives above can seem contradictory, but a balance between both goals must be found.
Setting the right price for your home is the most important decision you can make when deciding to sell. The key is knowing how to price your home to get the most offers at the highest price.
Your home is likely to get the most attention from potential buyers when it first hits the market. If you price your home too high, you risk turning away buyers due to it sitting on the market too long. If you price too low, you could literally leave money on the table.
What determines the value of your home?
"Comps" are comparable homes in or near your neighborhood that were sold, or are currently for sale and are the single most important factor to consider when pricing your home.
Consider whether you want to try to sell your home on your own or work with a real estate agent. If you're working with a real estate agent, he or she should provide you with a Comparative Market Analysis (CMA) -- a compilation of recent sales in your area. CMA's take into consideration home details, days on the market, and final sales price.
Appraisers take a more systematic approach to the comps used for home appraisals.
The comps used are typically no more than three months old.
The search area is limited to a ¼ mile to a ½ mile radius. An exception is when there aren't adequate comps in the vicinity or if the property is in a rural area.
All of the comps should be approximately the same age.
Comparable sales should also have similar square footage - typically within 10 percent of your home.
How do I get the best price on my house?
The following five tips can help you justify the highest price for your home:
1. Show-room staging. If you want to get the highest possible price for your home, it needs to look the part.
It's ultimately the buyers who determine your home's value, not you. For this reason, put yourself in your buyers' mindset to see your home as they do.
Looking show-room ready can mean depersonalizing the spaces in your home as much as possible. Make it easy for potential buyers to imagine their own photos on the walls. This is all but impossible if your family photos are there.
This applies to furniture as well. You may love your taste, but that doesn't mean everyone else shares your opinion. Almost every home shows better with less furniture.
Consider renting a storage unit so that you can store pieces that may block or hinder paths and walkways, along with that super eclectic chair that only you find appealing.
2. Complete home repairs. There's never been a better time to make those minor repairs you've been putting off. Cracked floor or counter tiles should be replaced, and patch any holes in the walls. Fix the leaky faucets and repair those doors that don't close properly, as well as those kitchen drawers that get jammed.
3. Deep clean. Remember the importance of making your house sparkle! Wash the windows inside and out. You may be surprised at the difference, especially if it's been a long time since they've been thoroughly cleaned.
Rent a pressure washer for the sidewalks, driveway and exterior of the house. Get those bathrooms and the kitchen shining and smelling clean.
4. Summarize improvements. If you made important home repairs and improvements over time, prepare a list of completed upgrades along with the amount spent on each. For example, show that you have replaced old windows with energy-efficient ones, added a security system, built an addition and/or renovated your kitchen. While you may have gradually made changes over the years, it can help buyers appreciate the value of your home when they review a summary of enhancements and their dollar cost.
5. Professional photography. Many buyers may explore your house online carefully before deciding whether or not to visit in person. High-quality, well-lit photographs inside and outside can help get your home on the short list of those a buyer wants to visit. Review your real estate agent's current listings and evaluate whether or not the photographs do a good job showcasing what is most appealing about each property. Is a drone used to capture the exterior from an attractive angle in flattering light? Are interior shots balanced so both the rooms and outdoors are clear and appealing? In contrast, do rooms appear dark due to light from windows? Work with a realtor who uses photography to your advantage.
Bidding wars can be good but risky
Bidding wars happen when there's a low supply of listings, combined with extraordinarily high demand. In today's hot housing market, bidding wars have become common.
Pricing your home competitively, or even slightly below market value, can invite a bidding war. While bidding wars can certainly drive up offer prices, they can be chancy.
If your final sales price ends up higher than the home's appraised value, this could cause financing problems down the road. When your buyer applies for their mortgage loan, one of the major factors considered is the appraised value. If your home doesn't appraise, the deal could fall apart.
When deals fall through, you could jeopardize other offers. Potential buyers may wonder if there's a flaw in your home that resulted in your last deal never making it to the closing table.
Don't be afraid to reduce your house listing price
Ideally, you'll list your home at the right price in the beginning and never have to worry about reducing the sales price. However, older listings simply aren't as attractive to buyers.
You'll be happy to hear that 60 percent of sellers change their price at least once, according to Zillow.com. To sell quickly and for the maximum price, be prepared to lower the price as needed.
Recognize the need to reduce the price as quickly as possible. It's generally better to make one larger price reduction than to make small price decreases over time.
This is where having the right real estate professional can make all the difference. Remember, your agent wants to sell your home for the highest price just as much as you do. However, for your agent, it's easier to be more objective about your home and how it's priced.
When selling your home, the price can be one of the most attractive, or unattractive features. With a good understanding of housing and mortgage market conditions, you should be able to get your home sold fast and at the highest possible price.
Print page