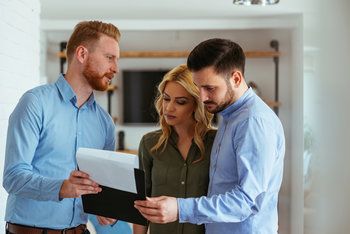 You've listed your home for sale. According to your real estate agent, as well as everything you've heard and read, your timing couldn't be better. Not only is the real estate market hot, it's a hot seller's market.
You're expecting the home to sell fast and for top dollar. But what if it's been a month and you've received no offers?
When is it time to consider a home price reduction? How much should you lower the sales price so that you're not leaving money on the table?
Price reduction on house
A seller's market means there is a higher demand for homes than there is inventory. Unfortunately, a hot seller's market doesn't guarantee every home is going to sell, or sell quickly. Pricing your house correctly is still imperative.
Choosing when to reduce your home's price and by how much is rarely easy. A price reduction's timing can be almost as important as setting the ideal price in the beginning, as can the price reduction wording.
A knowledgeable real estate agent can be your best ally here. According to Sheila Jordan of Solid Source Realty, Inc. in Canton, GA "If you're having a lot of showings and no offers, something is wrong. I like to set that expectation up front with my sellers."
"So when I get feedback from other agents and buyers that indicates the price is too high, I then base the timeline of when there is a need for a price reduction." says Jordan.
Jordan goes on to say, "Generally, you'll know everything you need to know as early as two weeks, and up to 30 days. If you have your home priced at $250,000 and you get no showings, you're probably over-priced for your area. Alternatively, if you're priced at $250,000 and get 20 showings but no offers, you're most likely over-priced."
Think before you lower the price on a house
Before deciding to just drop that listing price by "X" percent or dollars, consider three factors:
1. Is the initial asking price too high or unrealistic? Is the price based on emotion? Did I set the asking price based on my needs or the market dynamics?
Every home ultimately sells if priced right. If you're priced too high, you may end up continuing to make price reductions until you hit that magic number. This is a tough strategy known as "chasing the market down" and it can be a bad thing.
Potential buyers may begin to wonder what's wrong with your house. Worse, they may assume if they wait long enough you could continue to lower the price.
The longer your house sits on the market, the less attractive it may become to potential buyers. The ideal strategy is to set the best initial price, then identify when to lower the price and by how much.
2. Understand current market activity. Regardless of whether you're in a seller's market, every market is different. Research your neighborhood right down to the zip code to see how long it's taking comparable homes to sell. Then look at homes that sold after a price reduction. An experienced real estate professional should help you access the data you need.
Your agent should also provide a comparative market analysis (CMA). Real estate agents typically offer this service at no charge or obligation. CMA's reveal a list of sales prices for similar homes that have sold in recent months.
It is equally important to recognize when your local market is cooling down. This can happen quicker in some areas than others. Even if you listed your home at a reasonable price initially, a declining market can begin virtually overnight.
3. Evaluate your home. There are a few primary characteristics that define your home and its value. The same applies for the "comps" being used.
For example, your home's age, square footage, bedroom and bathroom count and lot size are factual items not likely to change prior to selling your home. These are primary features when determining your home's value.
Remember to be careful about those custom upgrades and renovation projects. Buyers are generally looking to check certain boxes when they're viewing homes. When you knocked down that wall, converting one of the bedrooms into a giant dream closet, you may have inadvertently put your home in a lower-price category. Some buyers may need that extra bedroom for children or guests.
Note: Losing a bedroom could also impact the appraised value when it comes to your buyer's mortgage loan.
Take a close look at your house and determine, with your real estate's honest opinion, if its physical condition warrants your price. You may want to consider offering incentives as an alternative to a price reduction, such as including certain furniture or offering a bonus to buyer's agents. Or you might decide to do both.
Selling home: when to drop price
If you suspect your initial asking price was unrealistic, or your house isn't competitive with others in your area, it might be wise to lower the price.
There is no magic number or percentage when it comes to how much of a reduction you should make. If the reduction is too much, it could send the wrong message. If you choose a number that's too small, buyers may not be impressed. Lean on your experienced real estate agent to devise the best plan for your circumstances.
Sellers of course want to successfully market their home so it sells quickly, and for the highest possible price. Sometimes an adjustment to the price, even to one that's slightly lower than you had hoped, can be worthwhile when compared to the carrying costs associated with additional mortgage payments and utility costs you'll face while holding out for the highest possible price.
Print page