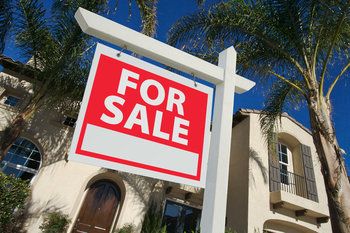 Everyone who's sold a home has probably heard the same advice many times: hire a real estate professional, price it correctly, clean everything, declutter, depersonalize, etc.
While these conventional methods remain important, what about home selling tips for 2019? What are some other ways home sellers can separate their house from the competition in order to sell your home faster, with less effort and for top dollar?
This is becoming even more relevant now that, according to recent studies, the bidding wars and rapid price gains of previous years are beginning to show signs of slowing.
So what does this mean for home sellers?
While sellers can still expect strong demand, it may be useful to have a few modern and creative ways to sell a house fast.
Here are a few outside-of-the-box secrets to sell your house fast.
1. Hire a tech-savvy listing agent
Throwing a For Sale sign in your yard and relying solely on traditional advertising methods isn't enough anymore. In the early 1980's perhaps this would've worked. In fact, in 1981 22% of homebuyers read newspaper ads to find a home.
In 2018, however, according to a study by the National Association of Realtors, 44% of buyers started their home search by looking online. Perhaps this is why over 90% of real estate firms have websites, and the most common feature on their sites are listings.
Studies show that Millennials are expected to be the largest segment of buyers this year -- accounting for 66% of the market for first-time homebuyers.
Millennials have grown in up in a world that emphasizes convenience. From fast food, video streaming, personalized social media feeds offering instant feedback, and the ability to Google any question or concern in real-time, they've been born and bred to think about everything in terms of how fast, how efficient and available it is.
These 30-something-and-under homebuyers aren't just typing a few words into a Google search. House hunters are now including property-related hashtags and social media feeds in their searches, and that's just the beginning.
The agent you hire for the job to list your house for sale could make or break the deal. Your agent should be not only extremely knowledgeable about the MLS and comps in your neighborhood, but in today's world of modern technology, they need to be tech-savvy.
2. Use video to showcase your house
According to Brad Nix of Path & Post Real Estate in Woodstock, GA "Agents who embrace technology have many tools to gain digital exposure for your home. Key qualities such as versatility and innovation are a must-have for modern listing agents in today's digital world."
Selling your home is one of the biggest and most emotional transitions in life. Beyond setting the right price, you need to create effective marketing campaigns for both traditional media as well as the Internet, Nix says.
Drone usage is another high tech feature being used more and more by listing agents. Even more so after the Federal Aviation Administration loosened its restrictions on the use of drones a few years ago, more and more real estate professionals are turning to drone photography and videos to better market and sell a home faster.
Nix adds how 3D home tours and video can be used to give potential buyers a unique perspective they wouldn't otherwise get.
From 3D home tours, to the use of drones, to Facebook live video feeds, adding video can create an immersive experience to a home listing, and help sell your home faster.
3. Upgrade those online photos
According to NAR, 99% of millennial homebuyers searched online websites when during their home search. Having nice online photos of your home is imperative.
Maria O'Dell, a real estate agent with Realty Executives of Kansas City in Leawood, KS says how many buyers will look at a home's photos on the Internet before deciding if it's even worth driving by to make a visit.
If your listing photos aren't taken in bright sunlight and show clean, uncluttered rooms, you may need to hire a professional photographer to re-take them, she says. Many Realtors offer professional photography as a part of their services. Otherwise, the homeowner could expect to pay around $150 for such services, says O'Dell.
Another tip for homeowners is to create a video walkthrough of their property, but it would have to be done professionally, too, often at a cost of more than $250, O'Dell says. "If your budget requires choosing between a video or high-quality pictures, get the pictures," she says.
Another tip for great photography? Take pictures of the outside of the house around twilight. There's good reason for this time of the day being referred to as the "Magic Hour." Twilight typically occurs 20-25 minutes before the sun rises and after the sun sets.
4. Create photos of local hotspots
You've probably heard that you should depersonalize your home by removing photos of family and friends before showing your property.
Instead of leaving the walls and tabletops bare, one secret is to replace them with artwork that showcases nearby hotspots, saysKara Russelo, owner of Little Virgo Organizing & Home Staging in Holly Springs, N.C.
Put up black and white photos of local landmarks, and colored photos of great views or landscaping, she says. By doing so, you help buyers envision themselves in your home, which needs to happen before a sale, she says. "You can even include menus from nearby restaurants.
Place these items throughout the home to give it a sense of local flair," Russelo says.
5. Write a letter to buyers
A nice touch that some homebuyers do is write a personalized letter to the homeowner. This can help separate one buyer from the next. After all, it's still a hot seller's market. Besides being pre-approved for a home loan, buyers need every advantage they can get when placing an offer.
This letter writing technique can be used by a home sellers as well to sell your home fast.
Another rarely used secret is to write a note to the people coming to view your property, says Russelo. "In the letter, mention all the reasons you bought the home in the first place, like a family-friendly kitchen, great storage or good schools nearby," she says.
"A letter lets you make the connection between the features in your house and the memories that can be made from them," adds O'Dell.
It's important to be sincere, however. Be sure to not make the note unrealistically positive. For example, don't mention that no appliances have broken down if it's not true, O'Dell says.
Instead, create a letter that helps buyers understand how you've created wonderful memories in your home, and now they'll have an opportunity to do the same.
In today's competitive real estate market, as well as this technology-driven age, it's important to know how to sell your house fast. Sometimes all it takes is for you to think a bit outside the box.
Print page