Welcome to Riverstone Mortgage
Apply Online or call 1(800)836-5210
Customers first - "Customers for Life"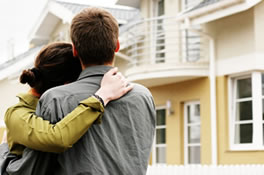 Our goal is to make the loan process as simple and worry-free as possible. We pride ourselves in offering the highest level of customer service, and appreciate the opportunity to earn your business. Whether you want to get a new home mortgage or refinance to a lower mortgage rate, our purpose is to satisfy your needs. By putting you first, we assure you a pleasurable transaction.
A strong belief in the "Customer for Life" principle of doing business is what fuels this company. Referrals from previous customers and real estate professionals have always delivered the majority of our company's business.
Get Answers Fast
Call and speak with one of our licensed loan officers. We will review with you all of your options and find the mortgage that best suits your needs. We have a loan that fits your situation whether you are a first time home-buyer or an experienced real estate investor.