Alabama Mortgage Rates and Refinance Rates: HSH Lender Showcase

Alabama Homeowners: Don't Waste Time! Get Low Fixed Rate Here 3.75%APR
Compare up to 5 Offers, Against a Network of 1000s of Lenders
3.75% APR
Fixed Rate 15yr
rates.ratezip.com

HARP 2.0 Refinance Loan 3.1% FIXED
No Appraisal, No MAX LTV, 3.7 APR
View Instant Rates & Payments
BBB A+, No Login, No SSN.
harp-2.org/refinance
Mortgage Refinance rates in
Alabama
Ad Disclosure
Recommended Lenders

Alabama Homeowners: Don't Waste Time! Get Low Fixed Rate Here 3.75%APR
Compare up to 5 Offers, Against a Network of 1000s of Lenders
3.75% APR
Fixed Rate 15yr
View Rates

HARP 2.0 Refinance Loan 3.1% FIXED
No Appraisal, No MAX LTV, 3.7 APR
View Instant Rates & Payments
BBB A+, No Login, No SSN.
View Rates
Updated 10/19/2018
Updated 10/22/2018
Updated 10/22/2018

Alabama Interest Rates as low as 4% (4.708APR)
Compare loan offers for free and in just minutes.
No SSN required to get started.
Do you have the lowest rate possible? Find out instantly!
No obligations, ever.
"A+" rating with the Better Business Bureau.
A variety of loan products including mortgage, refi, cash out, etc.

Refinance Rates Are Rising - Act Now Before its Too Late!
One simple form, up to 5 competing quotes!
Find the best rate and save now!
Fast approvals!

mortgage-rates.freerateupdate.com
HARP 2.0 Refinance Loan 3.1% FIXED
No Appraisal, No MAX LTV, 3.7 APR
Low FIXED HARP Rate, Get a Quote
Fannie Mae and Freddie Mac OK
Takes Just 30 Seconds!
No SSN. No Login. BBB A+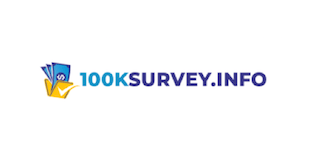 See if You Qualify for $100k (or a Year's Worth of Mortgage Payments)
Did you know that you may qualify for $100k?
You can use this to make home improvements, pay off debt, or even buy a car.
Take the survey to see if you are eligible.
Find out if you are pre-approved for a mortgage
Free mortgage rate quotes
Compare rates from up to 5 lenders
Select the personalized loan program that suits you best
Alabama Mortgages
If you're buying a home or refinancing one in Alabama, use the resources available on HSH.com to identify the right mortgage--and the right Alabama mortgage rates--for your financial needs.
The education, banking, and technology sectors have attracted major employers and jobs to Alabama in recent years. Home affordability, especially in metropolitan areas like Birmingham, Huntsville, and Mobile, can fluctuate based on housing availability, employer hiring trends, and prevailing AL mortgage rates.

As in other parts of the country, national market movements and local economic conditions impact current AL mortgage rates. Contacting a trusted mortgage broker or lender for a quote can help you determine whether a refinance or a new home loan makes sense under today's market conditions.
Alabama Conventional Mortgage

A conventional mortgage loan is generally a loan made using private mortgage money and not backed by a government entity, such as FHA, VA or USDA. Conventional mortgages are available in fixed rate and adjustable rate varieties and with a wide range of terms. A conventional loan that meets a number of specific criteria can be sold to Fannie Mae or Freddie Mac and is known as conventional conforming mortgage.
For Alabama, the conventional loan limit is at $453,100 for all counties.
2018 Conventional loan limits for Alabama
| County Name | One-Family | Two-Family | Three-Family | Four-Family |
| --- | --- | --- | --- | --- |
| Autauga | $453,100 | $580,150 | $701,250 | $871,450 |
| Baldwin | $453,100 | $580,150 | $701,250 | $871,450 |
| Barbour | $453,100 | $580,150 | $701,250 | $871,450 |
| Bibb | $453,100 | $580,150 | $701,250 | $871,450 |
| Blount | $453,100 | $580,150 | $701,250 | $871,450 |
| Bullock | $453,100 | $580,150 | $701,250 | $871,450 |
| Butler | $453,100 | $580,150 | $701,250 | $871,450 |
| Calhoun | $453,100 | $580,150 | $701,250 | $871,450 |
| Chambers | $453,100 | $580,150 | $701,250 | $871,450 |
| Cherokee | $453,100 | $580,150 | $701,250 | $871,450 |
| Chilton | $453,100 | $580,150 | $701,250 | $871,450 |
| Choctaw | $453,100 | $580,150 | $701,250 | $871,450 |
| Clarke | $453,100 | $580,150 | $701,250 | $871,450 |
| Clay | $453,100 | $580,150 | $701,250 | $871,450 |
| Cleburne | $453,100 | $580,150 | $701,250 | $871,450 |
| Coffee | $453,100 | $580,150 | $701,250 | $871,450 |
| Colbert | $453,100 | $580,150 | $701,250 | $871,450 |
| Conecuh | $453,100 | $580,150 | $701,250 | $871,450 |
| Coosa | $453,100 | $580,150 | $701,250 | $871,450 |
| Covington | $453,100 | $580,150 | $701,250 | $871,450 |
| Crenshaw | $453,100 | $580,150 | $701,250 | $871,450 |
| Cullman | $453,100 | $580,150 | $701,250 | $871,450 |
| Dale | $453,100 | $580,150 | $701,250 | $871,450 |
| Dallas | $453,100 | $580,150 | $701,250 | $871,450 |
| Dekalb | $453,100 | $580,150 | $701,250 | $871,450 |
| Elmore | $453,100 | $580,150 | $701,250 | $871,450 |
| Escambia | $453,100 | $580,150 | $701,250 | $871,450 |
| Etowah | $453,100 | $580,150 | $701,250 | $871,450 |
| Fayette | $453,100 | $580,150 | $701,250 | $871,450 |
| Franklin | $453,100 | $580,150 | $701,250 | $871,450 |
| Geneva | $453,100 | $580,150 | $701,250 | $871,450 |
| Greene | $453,100 | $580,150 | $701,250 | $871,450 |
| Hale | $453,100 | $580,150 | $701,250 | $871,450 |
| Henry | $453,100 | $580,150 | $701,250 | $871,450 |
| Houston | $453,100 | $580,150 | $701,250 | $871,450 |
| Jackson | $453,100 | $580,150 | $701,250 | $871,450 |
| Jefferson | $453,100 | $580,150 | $701,250 | $871,450 |
| Lamar | $453,100 | $580,150 | $701,250 | $871,450 |
| Lauderdale | $453,100 | $580,150 | $701,250 | $871,450 |
| Lawrence | $453,100 | $580,150 | $701,250 | $871,450 |
| Lee | $453,100 | $580,150 | $701,250 | $871,450 |
| Limestone | $453,100 | $580,150 | $701,250 | $871,450 |
| Lowndes | $453,100 | $580,150 | $701,250 | $871,450 |
| Macon | $453,100 | $580,150 | $701,250 | $871,450 |
| Madison | $453,100 | $580,150 | $701,250 | $871,450 |
| Marengo | $453,100 | $580,150 | $701,250 | $871,450 |
| Marion | $453,100 | $580,150 | $701,250 | $871,450 |
| Marshall | $453,100 | $580,150 | $701,250 | $871,450 |
| Mobile | $453,100 | $580,150 | $701,250 | $871,450 |
| Monroe | $453,100 | $580,150 | $701,250 | $871,450 |
| Montgomery | $453,100 | $580,150 | $701,250 | $871,450 |
| Morgan | $453,100 | $580,150 | $701,250 | $871,450 |
| Perry | $453,100 | $580,150 | $701,250 | $871,450 |
| Pickens | $453,100 | $580,150 | $701,250 | $871,450 |
| Pike | $453,100 | $580,150 | $701,250 | $871,450 |
| Randolph | $453,100 | $580,150 | $701,250 | $871,450 |
| Russell | $453,100 | $580,150 | $701,250 | $871,450 |
| Shelby | $453,100 | $580,150 | $701,250 | $871,450 |
| St. Clair | $453,100 | $580,150 | $701,250 | $871,450 |
| Sumter | $453,100 | $580,150 | $701,250 | $871,450 |
| Talladega | $453,100 | $580,150 | $701,250 | $871,450 |
| Tallapoosa | $453,100 | $580,150 | $701,250 | $871,450 |
| Tuscaloosa | $453,100 | $580,150 | $701,250 | $871,450 |
| Walker | $453,100 | $580,150 | $701,250 | $871,450 |
| Washington | $453,100 | $580,150 | $701,250 | $871,450 |
| Wilcox | $453,100 | $580,150 | $701,250 | $871,450 |
| Winston | $453,100 | $580,150 | $701,250 | $871,450 |
Mortgage Rates by State