Arkansas Mortgage Rates and Refinance Rates: HSH Lender Showcase

Arkansas Homeowners: Don't Waste Time! Get Low Fixed Rate Here 3.75%APR
Compare up to 5 Offers, Against a Network of 1000s of Lenders
3.75% APR
Fixed Rate 15yr
rates.ratezip.com

Arkansas Interest Rates as low as 4% (4.708APR)
Compare loan offers for free and in just minutes.
No SSN required to get started.
Do you have the lowest rate possible? Find out instantly!
www.simpleloansite.com
Mortgage Refinance rates in
Arkansas
Ad Disclosure
Recommended Lenders

Arkansas Homeowners: Don't Waste Time! Get Low Fixed Rate Here 3.75%APR
Compare up to 5 Offers, Against a Network of 1000s of Lenders
3.75% APR
Fixed Rate 15yr
View Rates
Quicken Loans
The nation's largest online retail lender with 32 years of experience.
Ranked highest in client satisfaction by JD Power for 4 consecutive years.
"A+" Rating With the Better Business Bureau.
View Rates
Updated 11/16/2018
Updated 11/20/2018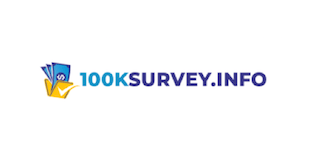 See if You Qualify for $100k (or a Year's Worth of Mortgage Payments)
Did you know that you may qualify for $100k?
You can use this to make home improvements, pay off debt, or even buy a car.
Take the survey to see if you are eligible.

HARP 2.0 Refinance Loan 3.3% FIXED
No Appraisal, No MAX LTV, 3.9 APR
View Instant Rates & Payments
BBB A+, No Login, No SSN.
Verify Eligibility
Home Equity & Cash Out Options

mortgage-rates.freerateupdate.com
HARP 2.0 Refinance Loan 3.3% FIXED
No Appraisal, No MAX LTV, 3.9 APR
Low FIXED HARP Rate, Get a Quote
Fannie Mae and Freddie Mac OK
Takes Just 30 Seconds!
No SSN. No Login. BBB A+
Home Equity & Cash Out Options
Find out if you are pre-approved for a mortgage
Free mortgage rate quotes
Compare rates from up to 5 lenders
Select the personalized loan program that suits you best
Arkansas Mortgages
If you're researching home loans for a new home purchase or refinancing an existing one, HSH.com can help. Our graphs quickly show you historical AR mortgage rates for different home loan programs, and you can even drill down to rates offered in major metro areas.
In a climate of low Arkansas mortgage rates, you might consider moving from a traditional 30-year amortization period to a 15-year loan term to save on total interest payments. In a period of higher interest rates, consider a hybrid adjustable-rate mortgage (ARM) for affordable monthly payments in the initial fixed-rate period.

The right home pricing and the right timing--paired with the right home loan--can save you thousands of dollars in interest payments or fees. Contact any of the mortgage lenders on this page to learn more about current AR mortgage rates and to discover ways to save money on your refinance or home purchase.
Arkansas Conventional Mortgage

A conventional mortgage loan is generally a loan made using private mortgage money and not backed by a government entity, such as FHA, VA or USDA. Conventional mortgages are available in fixed rate and adjustable rate varieties and with a wide range of terms. A conventional loan that meets a number of specific criteria can be sold to Fannie Mae or Freddie Mac and is known as conventional conforming mortgage.
For Arkansas, the conventional loan limit is at $453,100 for all counties.
2018 Conventional loan limits for Arkansas
| County Name | One-Family | Two-Family | Three-Family | Four-Family |
| --- | --- | --- | --- | --- |
| Arkansas | $453,100 | $580,150 | $701,250 | $871,450 |
| Ashley | $453,100 | $580,150 | $701,250 | $871,450 |
| Baxter | $453,100 | $580,150 | $701,250 | $871,450 |
| Benton | $453,100 | $580,150 | $701,250 | $871,450 |
| Boone | $453,100 | $580,150 | $701,250 | $871,450 |
| Bradley | $453,100 | $580,150 | $701,250 | $871,450 |
| Calhoun | $453,100 | $580,150 | $701,250 | $871,450 |
| Carroll | $453,100 | $580,150 | $701,250 | $871,450 |
| Chicot | $453,100 | $580,150 | $701,250 | $871,450 |
| Clark | $453,100 | $580,150 | $701,250 | $871,450 |
| Clay | $453,100 | $580,150 | $701,250 | $871,450 |
| Cleburne | $453,100 | $580,150 | $701,250 | $871,450 |
| Cleveland | $453,100 | $580,150 | $701,250 | $871,450 |
| Columbia | $453,100 | $580,150 | $701,250 | $871,450 |
| Conway | $453,100 | $580,150 | $701,250 | $871,450 |
| Craighead | $453,100 | $580,150 | $701,250 | $871,450 |
| Crawford | $453,100 | $580,150 | $701,250 | $871,450 |
| Crittenden | $453,100 | $580,150 | $701,250 | $871,450 |
| Cross | $453,100 | $580,150 | $701,250 | $871,450 |
| Dallas | $453,100 | $580,150 | $701,250 | $871,450 |
| Desha | $453,100 | $580,150 | $701,250 | $871,450 |
| Drew | $453,100 | $580,150 | $701,250 | $871,450 |
| Faulkner | $453,100 | $580,150 | $701,250 | $871,450 |
| Franklin | $453,100 | $580,150 | $701,250 | $871,450 |
| Fulton | $453,100 | $580,150 | $701,250 | $871,450 |
| Garland | $453,100 | $580,150 | $701,250 | $871,450 |
| Grant | $453,100 | $580,150 | $701,250 | $871,450 |
| Greene | $453,100 | $580,150 | $701,250 | $871,450 |
| Hempstead | $453,100 | $580,150 | $701,250 | $871,450 |
| Hot Spring | $453,100 | $580,150 | $701,250 | $871,450 |
| Howard | $453,100 | $580,150 | $701,250 | $871,450 |
| Independence | $453,100 | $580,150 | $701,250 | $871,450 |
| Izard | $453,100 | $580,150 | $701,250 | $871,450 |
| Jackson | $453,100 | $580,150 | $701,250 | $871,450 |
| Jefferson | $453,100 | $580,150 | $701,250 | $871,450 |
| Johnson | $453,100 | $580,150 | $701,250 | $871,450 |
| Lafayette | $453,100 | $580,150 | $701,250 | $871,450 |
| Lawrence | $453,100 | $580,150 | $701,250 | $871,450 |
| Lee | $453,100 | $580,150 | $701,250 | $871,450 |
| Lincoln | $453,100 | $580,150 | $701,250 | $871,450 |
| Little River | $453,100 | $580,150 | $701,250 | $871,450 |
| Logan | $453,100 | $580,150 | $701,250 | $871,450 |
| Lonoke | $453,100 | $580,150 | $701,250 | $871,450 |
| Madison | $453,100 | $580,150 | $701,250 | $871,450 |
| Marion | $453,100 | $580,150 | $701,250 | $871,450 |
| Miller | $453,100 | $580,150 | $701,250 | $871,450 |
| Mississippi | $453,100 | $580,150 | $701,250 | $871,450 |
| Monroe | $453,100 | $580,150 | $701,250 | $871,450 |
| Montgomery | $453,100 | $580,150 | $701,250 | $871,450 |
| Nevada | $453,100 | $580,150 | $701,250 | $871,450 |
| Newton | $453,100 | $580,150 | $701,250 | $871,450 |
| Ouachita | $453,100 | $580,150 | $701,250 | $871,450 |
| Perry | $453,100 | $580,150 | $701,250 | $871,450 |
| Phillips | $453,100 | $580,150 | $701,250 | $871,450 |
| Pike | $453,100 | $580,150 | $701,250 | $871,450 |
| Poinsett | $453,100 | $580,150 | $701,250 | $871,450 |
| Polk | $453,100 | $580,150 | $701,250 | $871,450 |
| Pope | $453,100 | $580,150 | $701,250 | $871,450 |
| Prairie | $453,100 | $580,150 | $701,250 | $871,450 |
| Pulaski | $453,100 | $580,150 | $701,250 | $871,450 |
| Randolph | $453,100 | $580,150 | $701,250 | $871,450 |
| Saline | $453,100 | $580,150 | $701,250 | $871,450 |
| Scott | $453,100 | $580,150 | $701,250 | $871,450 |
| Searcy | $453,100 | $580,150 | $701,250 | $871,450 |
| Sebastian | $453,100 | $580,150 | $701,250 | $871,450 |
| Sevier | $453,100 | $580,150 | $701,250 | $871,450 |
| Sharp | $453,100 | $580,150 | $701,250 | $871,450 |
| St. Francis | $453,100 | $580,150 | $701,250 | $871,450 |
| Stone | $453,100 | $580,150 | $701,250 | $871,450 |
| Union | $453,100 | $580,150 | $701,250 | $871,450 |
| Van Buren | $453,100 | $580,150 | $701,250 | $871,450 |
| Washington | $453,100 | $580,150 | $701,250 | $871,450 |
| White | $453,100 | $580,150 | $701,250 | $871,450 |
| Woodruff | $453,100 | $580,150 | $701,250 | $871,450 |
| Yell | $453,100 | $580,150 | $701,250 | $871,450 |
Mortgage Rates by State