South Carolina Mortgage Rates and Refinance Rates: HSH Lender Showcase

South Carolina Homeowners: Don't Waste Time! Get Low Fixed Rate Here 3.75%APR
Compare up to 5 Offers, Against a Network of 1000s of Lenders
3.75% APR
Fixed Rate 15yr
rates.ratezip.com

HARP 2.0 Refinance Loan 3.1% FIXED
No Appraisal, No MAX LTV, 3.7 APR
View Instant Rates & Payments
BBB A+, No Login, No SSN.
harp-2.org/refinance
Mortgage Refinance rates in
South Carolina
Ad Disclosure
Recommended Lenders

South Carolina Homeowners: Don't Waste Time! Get Low Fixed Rate Here 3.75%APR
Compare up to 5 Offers, Against a Network of 1000s of Lenders
3.75% APR
Fixed Rate 15yr
View Rates

HARP 2.0 Refinance Loan 3.1% FIXED
No Appraisal, No MAX LTV, 3.7 APR
View Instant Rates & Payments
BBB A+, No Login, No SSN.
View Rates
Updated 10/18/2018
Updated 10/19/2018
Updated 10/19/2018

South Carolina Interest Rates as low as 4% (4.708APR)
Compare loan offers for free and in just minutes.
No SSN required to get started.
Do you have the lowest rate possible? Find out instantly!
No obligations, ever.
"A+" rating with the Better Business Bureau.
A variety of loan products including mortgage, refi, cash out, etc.

Refinance Rates Are Rising - Act Now Before its Too Late!
One simple form, up to 5 competing quotes!
Find the best rate and save now!
Fast approvals!

mortgage-rates.freerateupdate.com
HARP 2.0 Refinance Loan 3.1% FIXED
No Appraisal, No MAX LTV, 3.7 APR
Low FIXED HARP Rate, Get a Quote
Fannie Mae and Freddie Mac OK
Takes Just 30 Seconds!
No SSN. No Login. BBB A+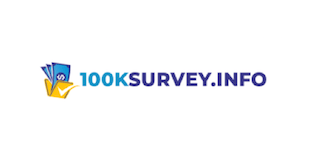 See if You Qualify for $100k (or a Year's Worth of Mortgage Payments)
Did you know that you may qualify for $100k?
You can use this to make home improvements, pay off debt, or even buy a car.
Take the survey to see if you are eligible.
Find out if you are pre-approved for a mortgage
Free mortgage rate quotes
Compare rates from up to 5 lenders
Select the personalized loan program that suits you best
South Carolina Mortgages
Interested in buying a home, refinancing a mortgage, or taking out a home equity loan in South Carolina?
HSH.com can help. With information on current SC mortgage rates and other resources such as mortgage calculators, you can work towards:
Financing your dream home. From the Atlantic coast to the majestic mountains in the western part of the state, South Carolina has a setting to suit almost any taste. Check out information on South Carolina mortgage rates to see how affordable your dreams may be.
Tapping your home equity. A home equity loan can be a cost-effective way of financing long-term projects, and a home equity line of credit can be an inexpensive way to prepare for unexpected expenses.
Refinancing your mortgage. Use a mortgage calculator to compare today's SC mortgage rates with your existing rate.
South Carolina Conventional Mortgage

A conventional mortgage loan is generally a loan made using private mortgage money and not backed by a government entity, such as FHA, VA or USDA. Conventional mortgages are available in fixed rate and adjustable rate varieties and with a wide range of terms. A conventional loan that meets a number of specific criteria can be sold to Fannie Mae or Freddie Mac and is known as conventional conforming mortgage.
For South Carolina, conventional loan limit is at $453,100 for all counties.
2018 Conventional loan limits for South Carolina
| County Name | One-Family | Two-Family | Three-Family | Four-Family |
| --- | --- | --- | --- | --- |
| Abbeville | $453,100 | $580,150 | $701,250 | $871,450 |
| Aiken | $453,100 | $580,150 | $701,250 | $871,450 |
| Allendale | $453,100 | $580,150 | $701,250 | $871,450 |
| Anderson | $453,100 | $580,150 | $701,250 | $871,450 |
| Bamberg | $453,100 | $580,150 | $701,250 | $871,450 |
| Barnwell | $453,100 | $580,150 | $701,250 | $871,450 |
| Beaufort | $453,100 | $580,150 | $701,250 | $871,450 |
| Berkeley | $453,100 | $580,150 | $701,250 | $871,450 |
| Calhoun | $453,100 | $580,150 | $701,250 | $871,450 |
| Charleston | $453,100 | $580,150 | $701,250 | $871,450 |
| Cherokee | $453,100 | $580,150 | $701,250 | $871,450 |
| Chester | $453,100 | $580,150 | $701,250 | $871,450 |
| Chesterfield | $453,100 | $580,150 | $701,250 | $871,450 |
| Clarendon | $453,100 | $580,150 | $701,250 | $871,450 |
| Colleton | $453,100 | $580,150 | $701,250 | $871,450 |
| Darlington | $453,100 | $580,150 | $701,250 | $871,450 |
| Dillon | $453,100 | $580,150 | $701,250 | $871,450 |
| Dorchester | $453,100 | $580,150 | $701,250 | $871,450 |
| Edgefield | $453,100 | $580,150 | $701,250 | $871,450 |
| Fairfield | $453,100 | $580,150 | $701,250 | $871,450 |
| Florence | $453,100 | $580,150 | $701,250 | $871,450 |
| Georgetown | $453,100 | $580,150 | $701,250 | $871,450 |
| Greenville | $453,100 | $580,150 | $701,250 | $871,450 |
| Greenwood | $453,100 | $580,150 | $701,250 | $871,450 |
| Hampton | $453,100 | $580,150 | $701,250 | $871,450 |
| Horry | $453,100 | $580,150 | $701,250 | $871,450 |
| Jasper | $453,100 | $580,150 | $701,250 | $871,450 |
| Kershaw | $453,100 | $580,150 | $701,250 | $871,450 |
| Lancaster | $453,100 | $580,150 | $701,250 | $871,450 |
| Laurens | $453,100 | $580,150 | $701,250 | $871,450 |
| Lee | $453,100 | $580,150 | $701,250 | $871,450 |
| Lexington | $453,100 | $580,150 | $701,250 | $871,450 |
| Marion | $453,100 | $580,150 | $701,250 | $871,450 |
| Marlboro | $453,100 | $580,150 | $701,250 | $871,450 |
| Mccormick | $453,100 | $580,150 | $701,250 | $871,450 |
| Newberry | $453,100 | $580,150 | $701,250 | $871,450 |
| Oconee | $453,100 | $580,150 | $701,250 | $871,450 |
| Orangeburg | $453,100 | $580,150 | $701,250 | $871,450 |
| Pickens | $453,100 | $580,150 | $701,250 | $871,450 |
| Richland | $453,100 | $580,150 | $701,250 | $871,450 |
| Saluda | $453,100 | $580,150 | $701,250 | $871,450 |
| Spartanburg | $453,100 | $580,150 | $701,250 | $871,450 |
| Sumter | $453,100 | $580,150 | $701,250 | $871,450 |
| Union | $453,100 | $580,150 | $701,250 | $871,450 |
| Williamsburg | $453,100 | $580,150 | $701,250 | $871,450 |
| York | $453,100 | $580,150 | $701,250 | $871,450 |
Mortgage Rates by State