Michigan Mortgage Rates and Refinance Rates: HSH Lender Showcase
HARP Replacement Program 2019
No Appraisal, No MAX LTV, 3.3 APR
View Instant Rates & Payments
BBB A+, No Login, No SSN
www.harp-2.org/refinance.com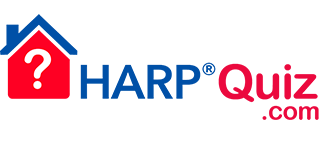 HARP Expired, But You May Qualify For An Even Better Program
HARP Saved You $4,264 Each Year - This Program May Save You More
Lower Your Interest Rate!
See if You Qualify in 2 Minutes
harpquiz.com
Mortgage Refinance rates in
Michigan
Ad Disclosure
Recommended Lenders
Close Your Own Loan.com
Skip the salesman. Keep the commission!
Get online rates, payments and a Good Faith Estimate
$1,000 Best Rate Guarantee
View Rates
Quicken Loans – Lift the burden of getting a home loan
We close our loans FAST - many in 30 days or less!
Rates are still low, but they may rise. Lock your rate today.
We have the right loans for first-time and experienced home buyers.
View Rates
Rates as low as
4.990% Rate
30 Yr. Fixed
Rates as low as
5.071% APR
Updated 5/25/2019

Rates as low as
3.750% Rate
30 Yr. Fixed
Rates as low as
3.973% APR
Updated 5/25/2019
www.mortgage-rates.freerateupdate.com
Mortgage Rates from 2.7%
Cash Out & Home Equity Options
Calculate New Rate & Payment
Fixed FHA, VA, Conventional 30 & 15 Year Rates
Find out if you are pre-approved for a mortgage
Free mortgage rate quotes
Compare rates from up to 5 lenders
Select the personalized loan program that suits you best
Michigan Mortgages
Michigan offers diverse real estate opportunities, with bargain home sales as well as rising home equity values in some suburban markets. HSH.com offers localized information on Michigan mortgage rates to help you navigate home financing, whether you're looking to land a good deal in a market of declining home prices or to take out a home equity loan.
HSH.com's rich resources give you a comprehensive understanding of your mortgage options in Michigan:
Check out current MI mortgage rates.
Evaluate the numbers using a mortgage calculator, which helps you anticipate monthly payments, your income eligibility, and more.
Finally, contact a Michigan mortgage lender to explore purchase, refinance, or home equity loan options
Together, these MI mortgage rates and resources offer a solid basis for your home financing decisions.
Michigan Conventional Mortgage

A conventional mortgage loan is generally a loan made using private mortgage money and not backed by a government entity, such as FHA, VA or USDA. Conventional mortgages are available in fixed rate and adjustable rate varieties and with a wide range of terms. A conventional loan that meets a number of specific criteria can be sold to Fannie Mae or Freddie Mac and is known as conventional conforming mortgage.
2019 Conventional loan limits for Michigan
| County Name | One-Family | Two-Family | Three-Family | Four-Family |
| --- | --- | --- | --- | --- |
| Alcona | $484,350 | $620,200 | $749,650 | $931,600 |
| Alger | $484,350 | $620,200 | $749,650 | $931,600 |
| Allegan | $484,350 | $620,200 | $749,650 | $931,600 |
| Alpena | $484,350 | $620,200 | $749,650 | $931,600 |
| Antrim | $484,350 | $620,200 | $749,650 | $931,600 |
| Arenac | $484,350 | $620,200 | $749,650 | $931,600 |
| Baraga | $484,350 | $620,200 | $749,650 | $931,600 |
| Barry | $484,350 | $620,200 | $749,650 | $931,600 |
| Bay | $484,350 | $620,200 | $749,650 | $931,600 |
| Benzie | $484,350 | $620,200 | $749,650 | $931,600 |
| Berrien | $484,350 | $620,200 | $749,650 | $931,600 |
| Branch | $484,350 | $620,200 | $749,650 | $931,600 |
| Calhoun | $484,350 | $620,200 | $749,650 | $931,600 |
| Cass | $484,350 | $620,200 | $749,650 | $931,600 |
| Charlevoix | $484,350 | $620,200 | $749,650 | $931,600 |
| Cheboygan | $484,350 | $620,200 | $749,650 | $931,600 |
| Chippewa | $484,350 | $620,200 | $749,650 | $931,600 |
| Clare | $484,350 | $620,200 | $749,650 | $931,600 |
| Clinton | $484,350 | $620,200 | $749,650 | $931,600 |
| Crawford | $484,350 | $620,200 | $749,650 | $931,600 |
| Delta | $484,350 | $620,200 | $749,650 | $931,600 |
| Dickinson | $484,350 | $620,200 | $749,650 | $931,600 |
| Eaton | $484,350 | $620,200 | $749,650 | $931,600 |
| Emmet | $484,350 | $620,200 | $749,650 | $931,600 |
| Genesee | $484,350 | $620,200 | $749,650 | $931,600 |
| Gladwin | $484,350 | $620,200 | $749,650 | $931,600 |
| Gogebic | $484,350 | $620,200 | $749,650 | $931,600 |
| Grand Traverse | $484,350 | $620,200 | $749,650 | $931,600 |
| Gratiot | $484,350 | $620,200 | $749,650 | $931,600 |
| Hillsdale | $484,350 | $620,200 | $749,650 | $931,600 |
| Houghton | $484,350 | $620,200 | $749,650 | $931,600 |
| Huron | $484,350 | $620,200 | $749,650 | $931,600 |
| Ingham | $484,350 | $620,200 | $749,650 | $931,600 |
| Ionia | $484,350 | $620,200 | $749,650 | $931,600 |
| Iosco | $484,350 | $620,200 | $749,650 | $931,600 |
| Iron | $484,350 | $620,200 | $749,650 | $931,600 |
| Isabella | $484,350 | $620,200 | $749,650 | $931,600 |
| Jackson | $484,350 | $620,200 | $749,650 | $931,600 |
| Kalamazoo | $484,350 | $620,200 | $749,650 | $931,600 |
| Kalkaska | $484,350 | $620,200 | $749,650 | $931,600 |
| Kent | $484,350 | $620,200 | $749,650 | $931,600 |
| Keweenaw | $484,350 | $620,200 | $749,650 | $931,600 |
| Lake | $484,350 | $620,200 | $749,650 | $931,600 |
| Lapeer | $484,350 | $620,200 | $749,650 | $931,600 |
| Leelanau | $484,350 | $620,200 | $749,650 | $931,600 |
| Lenawee | $484,350 | $620,200 | $749,650 | $931,600 |
| Livingston | $484,350 | $620,200 | $749,650 | $931,600 |
| Luce | $484,350 | $620,200 | $749,650 | $931,600 |
| Mackinac | $484,350 | $620,200 | $749,650 | $931,600 |
| Macomb | $484,350 | $620,200 | $749,650 | $931,600 |
| Manistee | $484,350 | $620,200 | $749,650 | $931,600 |
| Marquette | $484,350 | $620,200 | $749,650 | $931,600 |
| Mason | $484,350 | $620,200 | $749,650 | $931,600 |
| Mecosta | $484,350 | $620,200 | $749,650 | $931,600 |
| Menominee | $484,350 | $620,200 | $749,650 | $931,600 |
| Midland | $484,350 | $620,200 | $749,650 | $931,600 |
| Missaukee | $484,350 | $620,200 | $749,650 | $931,600 |
| Monroe | $484,350 | $620,200 | $749,650 | $931,600 |
| Montcalm | $484,350 | $620,200 | $749,650 | $931,600 |
| Montmorency | $484,350 | $620,200 | $749,650 | $931,600 |
| Muskegon | $484,350 | $620,200 | $749,650 | $931,600 |
| Newaygo | $484,350 | $620,200 | $749,650 | $931,600 |
| Oakland | $484,350 | $620,200 | $749,650 | $931,600 |
| Oceana | $484,350 | $620,200 | $749,650 | $931,600 |
| Ogemaw | $484,350 | $620,200 | $749,650 | $931,600 |
| Ontonagon | $484,350 | $620,200 | $749,650 | $931,600 |
| Osceola | $484,350 | $620,200 | $749,650 | $931,600 |
| Oscoda | $484,350 | $620,200 | $749,650 | $931,600 |
| Otsego | $484,350 | $620,200 | $749,650 | $931,600 |
| Ottawa | $484,350 | $620,200 | $749,650 | $931,600 |
| Presque Isle | $484,350 | $620,200 | $749,650 | $931,600 |
| Roscommon | $484,350 | $620,200 | $749,650 | $931,600 |
| Saginaw | $484,350 | $620,200 | $749,650 | $931,600 |
| Sanilac | $484,350 | $620,200 | $749,650 | $931,600 |
| Schoolcraft | $484,350 | $620,200 | $749,650 | $931,600 |
| Shiawassee | $484,350 | $620,200 | $749,650 | $931,600 |
| St. Clair | $484,350 | $620,200 | $749,650 | $931,600 |
| St. Joseph | $484,350 | $620,200 | $749,650 | $931,600 |
| Tuscola | $484,350 | $620,200 | $749,650 | $931,600 |
| Van Buren | $484,350 | $620,200 | $749,650 | $931,600 |
| Washtenaw | $484,350 | $620,200 | $749,650 | $931,600 |
| Wayne | $484,350 | $620,200 | $749,650 | $931,600 |
| Wexford | $484,350 | $620,200 | $749,650 | $931,600 |
Mortgage Rates by State