Texas Mortgage Rates and Refinance Rates: HSH Lender Showcase

Texas Homeowners: Don't Waste Time! Get Low Fixed Rate Here 3.75%APR
Compare up to 5 Offers, Against a Network of 1000s of Lenders
3.75% APR
Fixed Rate 15yr
rates.ratezip.com
Lenda
Honest, Fast, and Completely Online
Speed: Lenda closes loans over 3 times faster than industry average
No origination, application, or broker fees
www.lenda.com
Mortgage Refinance rates in
Texas
Ad Disclosure
Recommended Lenders

Texas Homeowners: Don't Waste Time! Get Low Fixed Rate Here 3.75%APR
Compare up to 5 Offers, Against a Network of 1000s of Lenders
3.75% APR
Fixed Rate 15yr
View Rates
Lenda
Honest, Fast, and Completely Online
Speed: Lenda closes loans over 3 times faster than industry average
No origination, application, or broker fees
View Rates
Updated 10/19/2018
Updated 10/20/2018
Updated 10/20/2018

HARP 2.0 Refinance Loan 3.1% FIXED
No Appraisal, No MAX LTV, 3.7 APR
View Instant Rates & Payments
BBB A+, No Login, No SSN.
Verify Eligibility

mortgage-rates.freerateupdate.com
HARP 2.0 Refinance Loan 3.1% FIXED
No Appraisal, No MAX LTV, 3.7 APR
Low FIXED HARP Rate, Get a Quote
Fannie Mae and Freddie Mac OK
Takes Just 30 Seconds!
No SSN. No Login. BBB A+

Texas Interest Rates as low as 4% (4.708APR)
Compare loan offers for free and in just minutes.
No SSN required to get started.
Do you have the lowest rate possible? Find out instantly!
No obligations, ever.
"A+" rating with the Better Business Bureau.
A variety of loan products including mortgage, refi, cash out, etc.

Refinance Rates Are Rising - Act Now Before its Too Late!
One simple form, up to 5 competing quotes!
Find the best rate and save now!
Fast approvals!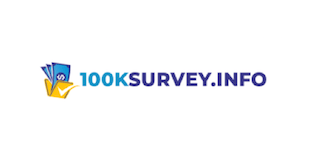 See if You Qualify for $100k (or a Year's Worth of Mortgage Payments)
Did you know that you may qualify for $100k?
You can use this to make home improvements, pay off debt, or even buy a car.
Take the survey to see if you are eligible.
Find out if you are pre-approved for a mortgage
Free mortgage rate quotes
Compare rates from up to 5 lenders
Select the personalized loan program that suits you best
Texas Mortgages
Texas is almost its own country, very large and diverse, and Texans mortgage every kind of property imaginable, from ranch homes on big tracts of land to high-rise condos in busy cities.
Are you looking for a mortgage in Texas? The Texas Savings and Loan Department regulates the mortgage brokers and loan officers doing business within the state. Texas imposes strict requirements on its licensees and extensive protections for mortgage borrowers. You can search for licensed Texas lenders and current TX mortgage rates. Then, test-drive HSH.com's mortgage payment calculator and other helpful tools to prequalify yourself for a mortgage and determine how current Texas mortgage rates affect your payment.
Texas Conventional Mortgage

A conventional mortgage loan is generally a loan made using private mortgage money and not backed by a government entity, such as FHA, VA or USDA. Conventional mortgages are available in fixed rate and adjustable rate varieties and with a wide range of terms. A conventional loan that meets a number of specific criteria can be sold to Fannie Mae or Freddie Mac and is known as conventional conforming mortgage.
For Texas, the conventional loan limit is at $453,100 for all counties.
2018 Conventional loan limits for Texas
| County Name | One-Family | Two-Family | Three-Family | Four-Family |
| --- | --- | --- | --- | --- |
| Anderson | $453,100 | $580,150 | $701,250 | $871,450 |
| Andrews | $453,100 | $580,150 | $701,250 | $871,450 |
| Angelina | $453,100 | $580,150 | $701,250 | $871,450 |
| Aransas | $453,100 | $580,150 | $701,250 | $871,450 |
| Archer | $453,100 | $580,150 | $701,250 | $871,450 |
| Armstrong | $453,100 | $580,150 | $701,250 | $871,450 |
| Atascosa | $453,100 | $580,150 | $701,250 | $871,450 |
| Austin | $453,100 | $580,150 | $701,250 | $871,450 |
| Bailey | $453,100 | $580,150 | $701,250 | $871,450 |
| Bandera | $453,100 | $580,150 | $701,250 | $871,450 |
| Bastrop | $453,100 | $580,150 | $701,250 | $871,450 |
| Baylor | $453,100 | $580,150 | $701,250 | $871,450 |
| Bee | $453,100 | $580,150 | $701,250 | $871,450 |
| Bell | $453,100 | $580,150 | $701,250 | $871,450 |
| Bexar | $453,100 | $580,150 | $701,250 | $871,450 |
| Blanco | $453,100 | $580,150 | $701,250 | $871,450 |
| Borden | $453,100 | $580,150 | $701,250 | $871,450 |
| Bosque | $453,100 | $580,150 | $701,250 | $871,450 |
| Bowie | $453,100 | $580,150 | $701,250 | $871,450 |
| Brazoria | $453,100 | $580,150 | $701,250 | $871,450 |
| Brazos | $453,100 | $580,150 | $701,250 | $871,450 |
| Brewster | $453,100 | $580,150 | $701,250 | $871,450 |
| Briscoe | $453,100 | $580,150 | $701,250 | $871,450 |
| Brooks | $453,100 | $580,150 | $701,250 | $871,450 |
| Brown | $453,100 | $580,150 | $701,250 | $871,450 |
| Burleson | $453,100 | $580,150 | $701,250 | $871,450 |
| Burnet | $453,100 | $580,150 | $701,250 | $871,450 |
| Caldwell | $453,100 | $580,150 | $701,250 | $871,450 |
| Calhoun | $453,100 | $580,150 | $701,250 | $871,450 |
| Callahan | $453,100 | $580,150 | $701,250 | $871,450 |
| Cameron | $453,100 | $580,150 | $701,250 | $871,450 |
| Camp | $453,100 | $580,150 | $701,250 | $871,450 |
| Carson | $453,100 | $580,150 | $701,250 | $871,450 |
| Cass | $453,100 | $580,150 | $701,250 | $871,450 |
| Castro | $453,100 | $580,150 | $701,250 | $871,450 |
| Chambers | $453,100 | $580,150 | $701,250 | $871,450 |
| Cherokee | $453,100 | $580,150 | $701,250 | $871,450 |
| Childress | $453,100 | $580,150 | $701,250 | $871,450 |
| Clay | $453,100 | $580,150 | $701,250 | $871,450 |
| Cochran | $453,100 | $580,150 | $701,250 | $871,450 |
| Coke | $453,100 | $580,150 | $701,250 | $871,450 |
| Coleman | $453,100 | $580,150 | $701,250 | $871,450 |
| Collin | $453,100 | $580,150 | $701,250 | $871,450 |
| Collingsworth | $453,100 | $580,150 | $701,250 | $871,450 |
| Colorado | $453,100 | $580,150 | $701,250 | $871,450 |
| Comal | $453,100 | $580,150 | $701,250 | $871,450 |
| Comanche | $453,100 | $580,150 | $701,250 | $871,450 |
| Concho | $453,100 | $580,150 | $701,250 | $871,450 |
| Cooke | $453,100 | $580,150 | $701,250 | $871,450 |
| Coryell | $453,100 | $580,150 | $701,250 | $871,450 |
| Cottle | $453,100 | $580,150 | $701,250 | $871,450 |
| Crane | $453,100 | $580,150 | $701,250 | $871,450 |
| Crockett | $453,100 | $580,150 | $701,250 | $871,450 |
| Crosby | $453,100 | $580,150 | $701,250 | $871,450 |
| Culberson | $453,100 | $580,150 | $701,250 | $871,450 |
| Dallam | $453,100 | $580,150 | $701,250 | $871,450 |
| Dallas | $453,100 | $580,150 | $701,250 | $871,450 |
| Dawson | $453,100 | $580,150 | $701,250 | $871,450 |
| Deaf Smith | $453,100 | $580,150 | $701,250 | $871,450 |
| Delta | $453,100 | $580,150 | $701,250 | $871,450 |
| Denton | $453,100 | $580,150 | $701,250 | $871,450 |
| Dewitt | $453,100 | $580,150 | $701,250 | $871,450 |
| Dickens | $453,100 | $580,150 | $701,250 | $871,450 |
| Dimmit | $453,100 | $580,150 | $701,250 | $871,450 |
| Donley | $453,100 | $580,150 | $701,250 | $871,450 |
| Duval | $453,100 | $580,150 | $701,250 | $871,450 |
| Eastland | $453,100 | $580,150 | $701,250 | $871,450 |
| Ector | $453,100 | $580,150 | $701,250 | $871,450 |
| Edwards | $453,100 | $580,150 | $701,250 | $871,450 |
| El Paso | $453,100 | $580,150 | $701,250 | $871,450 |
| Ellis | $453,100 | $580,150 | $701,250 | $871,450 |
| Erath | $453,100 | $580,150 | $701,250 | $871,450 |
| Falls | $453,100 | $580,150 | $701,250 | $871,450 |
| Fannin | $453,100 | $580,150 | $701,250 | $871,450 |
| Fayette | $453,100 | $580,150 | $701,250 | $871,450 |
| Fisher | $453,100 | $580,150 | $701,250 | $871,450 |
| Floyd | $453,100 | $580,150 | $701,250 | $871,450 |
| Foard | $453,100 | $580,150 | $701,250 | $871,450 |
| Fort Bend | $453,100 | $580,150 | $701,250 | $871,450 |
| Franklin | $453,100 | $580,150 | $701,250 | $871,450 |
| Freestone | $453,100 | $580,150 | $701,250 | $871,450 |
| Frio | $453,100 | $580,150 | $701,250 | $871,450 |
| Gaines | $453,100 | $580,150 | $701,250 | $871,450 |
| Galveston | $453,100 | $580,150 | $701,250 | $871,450 |
| Garza | $453,100 | $580,150 | $701,250 | $871,450 |
| Gillespie | $453,100 | $580,150 | $701,250 | $871,450 |
| Glasscock | $453,100 | $580,150 | $701,250 | $871,450 |
| Goliad | $453,100 | $580,150 | $701,250 | $871,450 |
| Gonzales | $453,100 | $580,150 | $701,250 | $871,450 |
| Gray | $453,100 | $580,150 | $701,250 | $871,450 |
| Grayson | $453,100 | $580,150 | $701,250 | $871,450 |
| Gregg | $453,100 | $580,150 | $701,250 | $871,450 |
| Grimes | $453,100 | $580,150 | $701,250 | $871,450 |
| Guadalupe | $453,100 | $580,150 | $701,250 | $871,450 |
| Hale | $453,100 | $580,150 | $701,250 | $871,450 |
| Hall | $453,100 | $580,150 | $701,250 | $871,450 |
| Hamilton | $453,100 | $580,150 | $701,250 | $871,450 |
| Hansford | $453,100 | $580,150 | $701,250 | $871,450 |
| Hardeman | $453,100 | $580,150 | $701,250 | $871,450 |
| Hardin | $453,100 | $580,150 | $701,250 | $871,450 |
| Harris | $453,100 | $580,150 | $701,250 | $871,450 |
| Harrison | $453,100 | $580,150 | $701,250 | $871,450 |
| Hartley | $453,100 | $580,150 | $701,250 | $871,450 |
| Haskell | $453,100 | $580,150 | $701,250 | $871,450 |
| Hays | $453,100 | $580,150 | $701,250 | $871,450 |
| Hemphill | $453,100 | $580,150 | $701,250 | $871,450 |
| Henderson | $453,100 | $580,150 | $701,250 | $871,450 |
| Hidalgo | $453,100 | $580,150 | $701,250 | $871,450 |
| Hill | $453,100 | $580,150 | $701,250 | $871,450 |
| Hockley | $453,100 | $580,150 | $701,250 | $871,450 |
| Hood | $453,100 | $580,150 | $701,250 | $871,450 |
| Hopkins | $453,100 | $580,150 | $701,250 | $871,450 |
| Houston | $453,100 | $580,150 | $701,250 | $871,450 |
| Howard | $453,100 | $580,150 | $701,250 | $871,450 |
| Hudspeth | $453,100 | $580,150 | $701,250 | $871,450 |
| Hunt | $453,100 | $580,150 | $701,250 | $871,450 |
| Hutchinson | $453,100 | $580,150 | $701,250 | $871,450 |
| Irion | $453,100 | $580,150 | $701,250 | $871,450 |
| Jack | $453,100 | $580,150 | $701,250 | $871,450 |
| Jackson | $453,100 | $580,150 | $701,250 | $871,450 |
| Jasper | $453,100 | $580,150 | $701,250 | $871,450 |
| Jeff Davis | $453,100 | $580,150 | $701,250 | $871,450 |
| Jefferson | $453,100 | $580,150 | $701,250 | $871,450 |
| Jim Hogg | $453,100 | $580,150 | $701,250 | $871,450 |
| Jim Wells | $453,100 | $580,150 | $701,250 | $871,450 |
| Johnson | $453,100 | $580,150 | $701,250 | $871,450 |
| Jones | $453,100 | $580,150 | $701,250 | $871,450 |
| Karnes | $453,100 | $580,150 | $701,250 | $871,450 |
| Kaufman | $453,100 | $580,150 | $701,250 | $871,450 |
| Kendall | $453,100 | $580,150 | $701,250 | $871,450 |
| Kenedy | $453,100 | $580,150 | $701,250 | $871,450 |
| Kent | $453,100 | $580,150 | $701,250 | $871,450 |
| Kerr | $453,100 | $580,150 | $701,250 | $871,450 |
| Kimble | $453,100 | $580,150 | $701,250 | $871,450 |
| King | $453,100 | $580,150 | $701,250 | $871,450 |
| Kinney | $453,100 | $580,150 | $701,250 | $871,450 |
| Kleberg | $453,100 | $580,150 | $701,250 | $871,450 |
| Knox | $453,100 | $580,150 | $701,250 | $871,450 |
| La Salle | $453,100 | $580,150 | $701,250 | $871,450 |
| Lamar | $453,100 | $580,150 | $701,250 | $871,450 |
| Lamb | $453,100 | $580,150 | $701,250 | $871,450 |
| Lampasas | $453,100 | $580,150 | $701,250 | $871,450 |
| Lavaca | $453,100 | $580,150 | $701,250 | $871,450 |
| Lee | $453,100 | $580,150 | $701,250 | $871,450 |
| Leon | $453,100 | $580,150 | $701,250 | $871,450 |
| Liberty | $453,100 | $580,150 | $701,250 | $871,450 |
| Limestone | $453,100 | $580,150 | $701,250 | $871,450 |
| Lipscomb | $453,100 | $580,150 | $701,250 | $871,450 |
| Live Oak | $453,100 | $580,150 | $701,250 | $871,450 |
| Llano | $453,100 | $580,150 | $701,250 | $871,450 |
| Loving | $453,100 | $580,150 | $701,250 | $871,450 |
| Lubbock | $453,100 | $580,150 | $701,250 | $871,450 |
| Lynn | $453,100 | $580,150 | $701,250 | $871,450 |
| Madison | $453,100 | $580,150 | $701,250 | $871,450 |
| Marion | $453,100 | $580,150 | $701,250 | $871,450 |
| Martin | $453,100 | $580,150 | $701,250 | $871,450 |
| Mason | $453,100 | $580,150 | $701,250 | $871,450 |
| Matagorda | $453,100 | $580,150 | $701,250 | $871,450 |
| Maverick | $453,100 | $580,150 | $701,250 | $871,450 |
| Mcculloch | $453,100 | $580,150 | $701,250 | $871,450 |
| Mclennan | $453,100 | $580,150 | $701,250 | $871,450 |
| Mcmullen | $453,100 | $580,150 | $701,250 | $871,450 |
| Medina | $453,100 | $580,150 | $701,250 | $871,450 |
| Menard | $453,100 | $580,150 | $701,250 | $871,450 |
| Midland | $453,100 | $580,150 | $701,250 | $871,450 |
| Milam | $453,100 | $580,150 | $701,250 | $871,450 |
| Mills | $453,100 | $580,150 | $701,250 | $871,450 |
| Mitchell | $453,100 | $580,150 | $701,250 | $871,450 |
| Montague | $453,100 | $580,150 | $701,250 | $871,450 |
| Montgomery | $453,100 | $580,150 | $701,250 | $871,450 |
| Moore | $453,100 | $580,150 | $701,250 | $871,450 |
| Morris | $453,100 | $580,150 | $701,250 | $871,450 |
| Motley | $453,100 | $580,150 | $701,250 | $871,450 |
| Nacogdoches | $453,100 | $580,150 | $701,250 | $871,450 |
| Navarro | $453,100 | $580,150 | $701,250 | $871,450 |
| Newton | $453,100 | $580,150 | $701,250 | $871,450 |
| Nolan | $453,100 | $580,150 | $701,250 | $871,450 |
| Nueces | $453,100 | $580,150 | $701,250 | $871,450 |
| Ochiltree | $453,100 | $580,150 | $701,250 | $871,450 |
| Oldham | $453,100 | $580,150 | $701,250 | $871,450 |
| Orange | $453,100 | $580,150 | $701,250 | $871,450 |
| Palo Pinto | $453,100 | $580,150 | $701,250 | $871,450 |
| Panola | $453,100 | $580,150 | $701,250 | $871,450 |
| Parker | $453,100 | $580,150 | $701,250 | $871,450 |
| Parmer | $453,100 | $580,150 | $701,250 | $871,450 |
| Pecos | $453,100 | $580,150 | $701,250 | $871,450 |
| Polk | $453,100 | $580,150 | $701,250 | $871,450 |
| Potter | $453,100 | $580,150 | $701,250 | $871,450 |
| Presidio | $453,100 | $580,150 | $701,250 | $871,450 |
| Rains | $453,100 | $580,150 | $701,250 | $871,450 |
| Randall | $453,100 | $580,150 | $701,250 | $871,450 |
| Reagan | $453,100 | $580,150 | $701,250 | $871,450 |
| Real | $453,100 | $580,150 | $701,250 | $871,450 |
| Red River | $453,100 | $580,150 | $701,250 | $871,450 |
| Reeves | $453,100 | $580,150 | $701,250 | $871,450 |
| Refugio | $453,100 | $580,150 | $701,250 | $871,450 |
| Roberts | $453,100 | $580,150 | $701,250 | $871,450 |
| Robertson | $453,100 | $580,150 | $701,250 | $871,450 |
| Rockwall | $453,100 | $580,150 | $701,250 | $871,450 |
| Runnels | $453,100 | $580,150 | $701,250 | $871,450 |
| Rusk | $453,100 | $580,150 | $701,250 | $871,450 |
| Sabine | $453,100 | $580,150 | $701,250 | $871,450 |
| San Augustine | $453,100 | $580,150 | $701,250 | $871,450 |
| San Jacinto | $453,100 | $580,150 | $701,250 | $871,450 |
| San Patricio | $453,100 | $580,150 | $701,250 | $871,450 |
| San Saba | $453,100 | $580,150 | $701,250 | $871,450 |
| Schleicher | $453,100 | $580,150 | $701,250 | $871,450 |
| Scurry | $453,100 | $580,150 | $701,250 | $871,450 |
| Shackelford | $453,100 | $580,150 | $701,250 | $871,450 |
| Shelby | $453,100 | $580,150 | $701,250 | $871,450 |
| Sherman | $453,100 | $580,150 | $701,250 | $871,450 |
| Smith | $453,100 | $580,150 | $701,250 | $871,450 |
| Somervell | $453,100 | $580,150 | $701,250 | $871,450 |
| Starr | $453,100 | $580,150 | $701,250 | $871,450 |
| Stephens | $453,100 | $580,150 | $701,250 | $871,450 |
| Sterling | $453,100 | $580,150 | $701,250 | $871,450 |
| Stonewall | $453,100 | $580,150 | $701,250 | $871,450 |
| Sutton | $453,100 | $580,150 | $701,250 | $871,450 |
| Swisher | $453,100 | $580,150 | $701,250 | $871,450 |
| Tarrant | $453,100 | $580,150 | $701,250 | $871,450 |
| Taylor | $453,100 | $580,150 | $701,250 | $871,450 |
| Terrell | $453,100 | $580,150 | $701,250 | $871,450 |
| Terry | $453,100 | $580,150 | $701,250 | $871,450 |
| Throckmorton | $453,100 | $580,150 | $701,250 | $871,450 |
| Titus | $453,100 | $580,150 | $701,250 | $871,450 |
| Tom Green | $453,100 | $580,150 | $701,250 | $871,450 |
| Travis | $453,100 | $580,150 | $701,250 | $871,450 |
| Trinity | $453,100 | $580,150 | $701,250 | $871,450 |
| Tyler | $453,100 | $580,150 | $701,250 | $871,450 |
| Upshur | $453,100 | $580,150 | $701,250 | $871,450 |
| Upton | $453,100 | $580,150 | $701,250 | $871,450 |
| Uvalde | $453,100 | $580,150 | $701,250 | $871,450 |
| Val Verde | $453,100 | $580,150 | $701,250 | $871,450 |
| Van Zandt | $453,100 | $580,150 | $701,250 | $871,450 |
| Victoria | $453,100 | $580,150 | $701,250 | $871,450 |
| Walker | $453,100 | $580,150 | $701,250 | $871,450 |
| Waller | $453,100 | $580,150 | $701,250 | $871,450 |
| Ward | $453,100 | $580,150 | $701,250 | $871,450 |
| Washington | $453,100 | $580,150 | $701,250 | $871,450 |
| Webb | $453,100 | $580,150 | $701,250 | $871,450 |
| Wharton | $453,100 | $580,150 | $701,250 | $871,450 |
| Wheeler | $453,100 | $580,150 | $701,250 | $871,450 |
| Wichita | $453,100 | $580,150 | $701,250 | $871,450 |
| Wilbarger | $453,100 | $580,150 | $701,250 | $871,450 |
| Willacy | $453,100 | $580,150 | $701,250 | $871,450 |
| Williamson | $453,100 | $580,150 | $701,250 | $871,450 |
| Wilson | $453,100 | $580,150 | $701,250 | $871,450 |
| Winkler | $453,100 | $580,150 | $701,250 | $871,450 |
| Wise | $453,100 | $580,150 | $701,250 | $871,450 |
| Wood | $453,100 | $580,150 | $701,250 | $871,450 |
| Yoakum | $453,100 | $580,150 | $701,250 | $871,450 |
| Young | $453,100 | $580,150 | $701,250 | $871,450 |
| Zapata | $453,100 | $580,150 | $701,250 | $871,450 |
| Zavala | $453,100 | $580,150 | $701,250 | $871,450 |
Mortgage Rates by State