Idaho Mortgage Rates and Refinance Rates: HSH Lender Showcase
Refinance Your Mortgage
The LendingTree® Network of Top Lenders Will Help You Find the Loan You Need.
See How Much You Can Save.
Winning On Your Refinance Has Never Been Easier.
www.lendingtree.com
Homeowners: Low HARP Rates are Still in Effect!
Don't miss out on saving before it's too late
Save by Comparing Rates from Multiple Mortgage Lenders
One simple form, up to 5 competing quotes
www.refinancehelpers.com
Mortgage Refinance rates in
Idaho
Ad Disclosure
Recommended Lenders
Refinance Your Mortgage
The LendingTree® Network of Top Lenders Will Help You Find the Loan You Need.
See How Much You Can Save.
Winning On Your Refinance Has Never Been Easier.
View Rates
Close Your Own Loan.com
Skip the salesman. Keep the commission!
Get online rates, payments and a Good Faith Estimate
$1,000 Best Rate Guarantee
View Rates
Updated 3/26/2019
www.harp-2.org/refinance.com
HARP 2.0 Refinance Loan 2.7% FIXED
No Appraisal, No MAX LTV, 3.5 APR
View Instant Rates & Payments
BBB A+, No Login, No SSN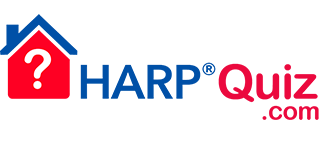 HARP Expired, But You May Qualify For An Even Better Program
HARP Saved You $4,264 Each Year - This Program May Save You More
Lower Your Interest Rate!
See if You Qualify in 2 Minutes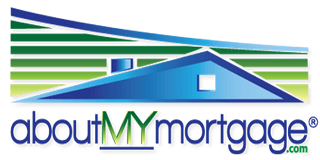 Save Thousands on Your Refinance or Purchase Loan
Get the Facts about your current mortgage first. A 10 minute call could save you thousands of dollars.
Your servicer calls you. There's NO obligation and NO cost to see how much you can save.
Lower rates, low cost refinance and new home purchase - your servicer can help
www.mortgage-rates.freerateupdate.com
Mortgage Rates from 2.7%
Cash Out & Home Equity Options
Calculate New Rate & Payment
Fixed FHA, VA, Conventional 30 & 15 Year Rates
Find out if you are pre-approved for a mortgage
Free mortgage rate quotes
Compare rates from up to 5 lenders
Select the personalized loan program that suits you best
Idaho Mortgages
Whether you're putting roots down in Idaho or updating an existing property, HSH.com offers the up-to-date and historical information you need to make a solid financing decision.
HSH.com serves as a comprehensive resource for current ID mortgage rates, along with contact information on lenders doing business in the state. Use the mortgage calculators to explore your options and estimate how much of a mortgage you can afford.
HSH.com's current ID mortgage rates help you:
Assess the current Boise real estate market. Is it in your interest to rent or buy right now?
Strategize a refinance. Is it time to renegotiate your loan terms?
Seize a real estate opportunity. Add acreage to your Idaho ranch, jump on a Boise foreclosure, or invest in your dream vacation home...
With access to current ID mortgage rates and an extensive archive, you can make your way in the Idaho real estate market with confidence.
Idaho Conventional Mortgage

A conventional mortgage loan is generally a loan made using private mortgage money and not backed by a government entity, such as FHA, VA or USDA. Conventional mortgages are available in fixed rate and adjustable rate varieties and with a wide range of terms. A conventional loan that meets a number of specific criteria can be sold to Fannie Mae or Freddie Mac and is known as conventional conforming mortgage.
2019 Conventional loan limits for Idaho
| County Name | One-Family | Two-Family | Three-Family | Four-Family |
| --- | --- | --- | --- | --- |
| Ada | $484,350 | $620,200 | $749,650 | $931,600 |
| Adams | $484,350 | $620,200 | $749,650 | $931,600 |
| Bannock | $484,350 | $620,200 | $749,650 | $931,600 |
| Bear Lake | $484,350 | $620,200 | $749,650 | $931,600 |
| Benewah | $484,350 | $620,200 | $749,650 | $931,600 |
| Bingham | $484,350 | $620,200 | $749,650 | $931,600 |
| Blaine | $625,500 | $800,775 | $967,950 | $1,202,925 |
| Boise | $484,350 | $620,200 | $749,650 | $931,600 |
| Bonner | $484,350 | $620,200 | $749,650 | $931,600 |
| Bonneville | $484,350 | $620,200 | $749,650 | $931,600 |
| Boundary | $484,350 | $620,200 | $749,650 | $931,600 |
| Butte | $484,350 | $620,200 | $749,650 | $931,600 |
| Camas | $625,500 | $800,775 | $967,950 | $1,202,925 |
| Canyon | $484,350 | $620,200 | $749,650 | $931,600 |
| Caribou | $484,350 | $620,200 | $749,650 | $931,600 |
| Cassia | $484,350 | $620,200 | $749,650 | $931,600 |
| Clark | $484,350 | $620,200 | $749,650 | $931,600 |
| Clearwater | $484,350 | $620,200 | $749,650 | $931,600 |
| Custer | $484,350 | $620,200 | $749,650 | $931,600 |
| Elmore | $484,350 | $620,200 | $749,650 | $931,600 |
| Franklin | $484,350 | $620,200 | $749,650 | $931,600 |
| Fremont | $484,350 | $620,200 | $749,650 | $931,600 |
| Gem | $484,350 | $620,200 | $749,650 | $931,600 |
| Gooding | $484,350 | $620,200 | $749,650 | $931,600 |
| Idaho | $484,350 | $620,200 | $749,650 | $931,600 |
| Jefferson | $484,350 | $620,200 | $749,650 | $931,600 |
| Jerome | $484,350 | $620,200 | $749,650 | $931,600 |
| Kootenai | $484,350 | $620,200 | $749,650 | $931,600 |
| Latah | $484,350 | $620,200 | $749,650 | $931,600 |
| Lemhi | $484,350 | $620,200 | $749,650 | $931,600 |
| Lewis | $484,350 | $620,200 | $749,650 | $931,600 |
| Lincoln | $625,500 | $800,775 | $967,950 | $1,202,925 |
| Madison | $484,350 | $620,200 | $749,650 | $931,600 |
| Minidoka | $484,350 | $620,200 | $749,650 | $931,600 |
| Nez Perce | $484,350 | $620,200 | $749,650 | $931,600 |
| Oneida | $484,350 | $620,200 | $749,650 | $931,600 |
| Owyhee | $484,350 | $620,200 | $749,650 | $931,600 |
| Payette | $484,350 | $620,200 | $749,650 | $931,600 |
| Power | $484,350 | $620,200 | $749,650 | $931,600 |
| Shoshone | $484,350 | $620,200 | $749,650 | $931,600 |
| Teton | $726,525 | $930,300 | $1,124,475 | $1,397,400 |
| Twin Falls | $484,350 | $620,200 | $749,650 | $931,600 |
| Valley | $484,350 | $620,200 | $749,650 | $931,600 |
| Washington | $484,350 | $620,200 | $749,650 | $931,600 |
Mortgage Rates by State