Current FHA Mortgage Rates in Virginia : HSH.com's Commercial Loan Showcase

HARP 2.0 Refinance Loan 3.1% FIXED
No Appraisal, No MAX LTV, 3.7 APR
View Instant Rates & Payments
BBB A+, No Login, No SSN.
harp-2.org/refinance

Virginia Homeowners: Don't Waste Time! Get Low Fixed Rate Here 3.75%APR
Compare up to 5 Offers, Against a Network of 1000s of Lenders
3.75% APR
Fixed Rate 15yr
rates.ratezip.com
Mortgage Refinance rates in
Virginia
Ad Disclosure
Updated 10/19/2018
Updated 10/20/2018
Updated 10/20/2018

mortgage-rates.freerateupdate.com
HARP 2.0 Refinance Loan 3.1% FIXED
No Appraisal, No MAX LTV, 3.7 APR
Low FIXED HARP Rate, Get a Quote
Fannie Mae and Freddie Mac OK
Takes Just 30 Seconds!
No SSN. No Login. BBB A+

Virginia Interest Rates as low as 4% (4.708APR)
Compare loan offers for free and in just minutes.
No SSN required to get started.
Do you have the lowest rate possible? Find out instantly!
No obligations, ever.
"A+" rating with the Better Business Bureau.
A variety of loan products including mortgage, refi, cash out, etc.

Refinance Rates Are Rising - Act Now Before its Too Late!
One simple form, up to 5 competing quotes!
Find the best rate and save now!
Fast approvals!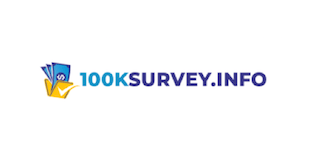 See if You Qualify for $100k (or a Year's Worth of Mortgage Payments)
Did you know that you may qualify for $100k?
You can use this to make home improvements, pay off debt, or even buy a car.
Take the survey to see if you are eligible.
Find out if you are pre-approved for a mortgage
Free mortgage rate quotes
Compare rates from up to 5 lenders
Select the personalized loan program that suits you best
Virginia Mortgages
Welcome to the Lender Showcase, where lenders advertise their best current mortgage rates for good-quality applicants.
Display your rates.


HSH Associates Lender Showcase
Meet the Lender
Lending Area


Offering Superior, Personalized Service.
NJ
Lenders:

Click here to learn how you can participate in this feature. Or use our secure form to get online today!
Mortgage Rates by State