Illinois Mortgage Rates and Refinance Rates: HSH Lender Showcase
HARP 2.0 Home Refinance
HARP = Special Government Program
No appraisal! No Out of Pocket Costs!
Lenders Compete and You Save!
www.Refinanceetc.net
Homeowners: Low HARP Rates are Still in Effect!
Don't miss out on saving before it's too late
Save by Comparing Rates from Multiple Mortgage Lenders
One simple form, up to 5 competing quotes
www.refinancehelpers.com
Mortgage Refinance rates in
Illinois
Ad Disclosure
Recommended Lenders
HARP 2.0 Home Refinance
HARP = Special Government Program
No appraisal! No Out of Pocket Costs!
Lenders Compete and You Save!
View Rates
Close Your Own Loan.com
Skip the salesman. Keep the commission!
Get online rates, payments and a Good Faith Estimate
$1,000 Best Rate Guarantee
View Rates
Rates as low as
5.343% APR
Updated 4/18/2019
www.harp-2.org/refinance.com
HARP Replacement Program 2019
No Appraisal, No MAX LTV, 3.3 APR
View Instant Rates & Payments
BBB A+, No Login, No SSN
In 3 minutes, get actual prequalified rates without impacting your credit score.
We streamline the questions you need to answer and automate the document upload process.
Complete the entire origination process from rate comparison up to closing, all on Credible.
More loan options across multiple lenders with fewer forms to fill out than most individual lenders.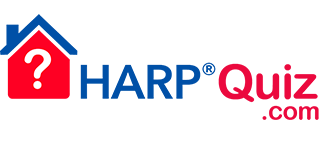 HARP Expired, But You May Qualify For An Even Better Program
HARP Saved You $4,264 Each Year - This Program May Save You More
Lower Your Interest Rate!
See if You Qualify in 2 Minutes
www.mortgage-rates.freerateupdate.com
Mortgage Rates from 2.7%
Cash Out & Home Equity Options
Calculate New Rate & Payment
Fixed FHA, VA, Conventional 30 & 15 Year Rates
Find out if you are pre-approved for a mortgage
Free mortgage rate quotes
Compare rates from up to 5 lenders
Select the personalized loan program that suits you best
Illinois Mortgages
Whether you have your sights set on an urban abode in Chicago, an Interior plains farm, or a Lake Michigan vacation retreat, HSH.com can help you make good on your real estate plans.
HSH.com provides the information you need to make good home financing decisions. Find current IL mortgage rates and qualified mortgage lenders who can help you find the right home loan program. The rich archive of Illinois mortgage rates and mortgage calculators available here are tools to help you evaluate your refinancing options, arrange a home equity loan, find private mortgage insurance, or assess home loan options.
Make the right choice in home financing. Research current IL mortgage rates and contact a mortgage lender for lender quotes.
Illinois Conventional Mortgage
A conventional mortgage loan is generally a loan made using private mortgage money and not backed by a government entity, such as FHA, VA or USDA. Conventional mortgages are available in fixed rate and adjustable rate varieties and with a wide range of terms. A conventional loan that meets a number of specific criteria can be sold to Fannie Mae or Freddie Mac and is known as conventional conforming mortgage.
2019 Conventional loan limits for Illinois
| County Name | One-Family | Two-Family | Three-Family | Four-Family |
| --- | --- | --- | --- | --- |
| Adams | $484,350 | $620,200 | $749,650 | $931,600 |
| Alexander | $484,350 | $620,200 | $749,650 | $931,600 |
| Bond | $484,350 | $620,200 | $749,650 | $931,600 |
| Boone | $484,350 | $620,200 | $749,650 | $931,600 |
| Brown | $484,350 | $620,200 | $749,650 | $931,600 |
| Bureau | $484,350 | $620,200 | $749,650 | $931,600 |
| Calhoun | $484,350 | $620,200 | $749,650 | $931,600 |
| Carroll | $484,350 | $620,200 | $749,650 | $931,600 |
| Cass | $484,350 | $620,200 | $749,650 | $931,600 |
| Champaign | $484,350 | $620,200 | $749,650 | $931,600 |
| Christian | $484,350 | $620,200 | $749,650 | $931,600 |
| Clark | $484,350 | $620,200 | $749,650 | $931,600 |
| Clay | $484,350 | $620,200 | $749,650 | $931,600 |
| Clinton | $484,350 | $620,200 | $749,650 | $931,600 |
| Coles | $484,350 | $620,200 | $749,650 | $931,600 |
| Cook | $484,350 | $620,200 | $749,650 | $931,600 |
| Crawford | $484,350 | $620,200 | $749,650 | $931,600 |
| Cumberland | $484,350 | $620,200 | $749,650 | $931,600 |
| De Witt | $484,350 | $620,200 | $749,650 | $931,600 |
| Dekalb | $484,350 | $620,200 | $749,650 | $931,600 |
| Douglas | $484,350 | $620,200 | $749,650 | $931,600 |
| Dupage | $484,350 | $620,200 | $749,650 | $931,600 |
| Edgar | $484,350 | $620,200 | $749,650 | $931,600 |
| Edwards | $484,350 | $620,200 | $749,650 | $931,600 |
| Effingham | $484,350 | $620,200 | $749,650 | $931,600 |
| Fayette | $484,350 | $620,200 | $749,650 | $931,600 |
| Ford | $484,350 | $620,200 | $749,650 | $931,600 |
| Franklin | $484,350 | $620,200 | $749,650 | $931,600 |
| Fulton | $484,350 | $620,200 | $749,650 | $931,600 |
| Gallatin | $484,350 | $620,200 | $749,650 | $931,600 |
| Greene | $484,350 | $620,200 | $749,650 | $931,600 |
| Grundy | $484,350 | $620,200 | $749,650 | $931,600 |
| Hamilton | $484,350 | $620,200 | $749,650 | $931,600 |
| Hancock | $484,350 | $620,200 | $749,650 | $931,600 |
| Hardin | $484,350 | $620,200 | $749,650 | $931,600 |
| Henderson | $484,350 | $620,200 | $749,650 | $931,600 |
| Henry | $484,350 | $620,200 | $749,650 | $931,600 |
| Iroquois | $484,350 | $620,200 | $749,650 | $931,600 |
| Jackson | $484,350 | $620,200 | $749,650 | $931,600 |
| Jasper | $484,350 | $620,200 | $749,650 | $931,600 |
| Jefferson | $484,350 | $620,200 | $749,650 | $931,600 |
| Jersey | $484,350 | $620,200 | $749,650 | $931,600 |
| Jo Daviess | $484,350 | $620,200 | $749,650 | $931,600 |
| Johnson | $484,350 | $620,200 | $749,650 | $931,600 |
| Kane | $484,350 | $620,200 | $749,650 | $931,600 |
| Kankakee | $484,350 | $620,200 | $749,650 | $931,600 |
| Kendall | $484,350 | $620,200 | $749,650 | $931,600 |
| Knox | $484,350 | $620,200 | $749,650 | $931,600 |
| La Salle | $484,350 | $620,200 | $749,650 | $931,600 |
| Lake | $484,350 | $620,200 | $749,650 | $931,600 |
| Lawrence | $484,350 | $620,200 | $749,650 | $931,600 |
| Lee | $484,350 | $620,200 | $749,650 | $931,600 |
| Livingston | $484,350 | $620,200 | $749,650 | $931,600 |
| Logan | $484,350 | $620,200 | $749,650 | $931,600 |
| Macon | $484,350 | $620,200 | $749,650 | $931,600 |
| Macoupin | $484,350 | $620,200 | $749,650 | $931,600 |
| Madison | $484,350 | $620,200 | $749,650 | $931,600 |
| Marion | $484,350 | $620,200 | $749,650 | $931,600 |
| Marshall | $484,350 | $620,200 | $749,650 | $931,600 |
| Mason | $484,350 | $620,200 | $749,650 | $931,600 |
| Massac | $484,350 | $620,200 | $749,650 | $931,600 |
| Mcdonough | $484,350 | $620,200 | $749,650 | $931,600 |
| Mchenry | $484,350 | $620,200 | $749,650 | $931,600 |
| Mclean | $484,350 | $620,200 | $749,650 | $931,600 |
| Menard | $484,350 | $620,200 | $749,650 | $931,600 |
| Mercer | $484,350 | $620,200 | $749,650 | $931,600 |
| Monroe | $484,350 | $620,200 | $749,650 | $931,600 |
| Montgomery | $484,350 | $620,200 | $749,650 | $931,600 |
| Morgan | $484,350 | $620,200 | $749,650 | $931,600 |
| Moultrie | $484,350 | $620,200 | $749,650 | $931,600 |
| Ogle | $484,350 | $620,200 | $749,650 | $931,600 |
| Peoria | $484,350 | $620,200 | $749,650 | $931,600 |
| Perry | $484,350 | $620,200 | $749,650 | $931,600 |
| Piatt | $484,350 | $620,200 | $749,650 | $931,600 |
| Pike | $484,350 | $620,200 | $749,650 | $931,600 |
| Pope | $484,350 | $620,200 | $749,650 | $931,600 |
| Pulaski | $484,350 | $620,200 | $749,650 | $931,600 |
| Putnam | $484,350 | $620,200 | $749,650 | $931,600 |
| Randolph | $484,350 | $620,200 | $749,650 | $931,600 |
| Richland | $484,350 | $620,200 | $749,650 | $931,600 |
| Rock Island | $484,350 | $620,200 | $749,650 | $931,600 |
| Saline | $484,350 | $620,200 | $749,650 | $931,600 |
| Sangamon | $484,350 | $620,200 | $749,650 | $931,600 |
| Schuyler | $484,350 | $620,200 | $749,650 | $931,600 |
| Scott | $484,350 | $620,200 | $749,650 | $931,600 |
| Shelby | $484,350 | $620,200 | $749,650 | $931,600 |
| St. Clair | $484,350 | $620,200 | $749,650 | $931,600 |
| Stark | $484,350 | $620,200 | $749,650 | $931,600 |
| Stephenson | $484,350 | $620,200 | $749,650 | $931,600 |
| Tazewell | $484,350 | $620,200 | $749,650 | $931,600 |
| Union | $484,350 | $620,200 | $749,650 | $931,600 |
| Vermilion | $484,350 | $620,200 | $749,650 | $931,600 |
| Wabash | $484,350 | $620,200 | $749,650 | $931,600 |
| Warren | $484,350 | $620,200 | $749,650 | $931,600 |
| Washington | $484,350 | $620,200 | $749,650 | $931,600 |
| Wayne | $484,350 | $620,200 | $749,650 | $931,600 |
| White | $484,350 | $620,200 | $749,650 | $931,600 |
| Whiteside | $484,350 | $620,200 | $749,650 | $931,600 |
| Will | $484,350 | $620,200 | $749,650 | $931,600 |
| Williamson | $484,350 | $620,200 | $749,650 | $931,600 |
| Winnebago | $484,350 | $620,200 | $749,650 | $931,600 |
| Woodford | $484,350 | $620,200 | $749,650 | $931,600 |
Mortgage Rates by State