Pennsylvania Mortgage Rates and Refinance Rates: HSH Lender Showcase

Pennsylvania Homeowners: Don't Waste Time! Get Low Fixed Rate Here 3.75%APR
Compare up to 5 Offers, Against a Network of 1000s of Lenders
3.75% APR
Fixed Rate 15yr
rates.ratezip.com

New American Funding
America's Top Mortgage Lender - Rated A+ by the BBB
Fast Pre-Approvals, Loan Closing within 14Biz Days, Lock Your Rate Now
FHA, VA, Conventional, Jumbo, Reverse, Fixed Rate, ARM, Cash-out
www.newamericanfunding.com
Mortgage Refinance rates in
Pennsylvania
Ad Disclosure
Recommended Lenders

Pennsylvania Homeowners: Don't Waste Time! Get Low Fixed Rate Here 3.75%APR
Compare up to 5 Offers, Against a Network of 1000s of Lenders
3.75% APR
Fixed Rate 15yr
View Rates

New American Funding
America's Top Mortgage Lender - Rated A+ by the BBB
Fast Pre-Approvals, Loan Closing within 14Biz Days, Lock Your Rate Now
FHA, VA, Conventional, Jumbo, Reverse, Fixed Rate, ARM, Cash-out
View Rates
Updated 12/11/2018
Updated 12/13/2018
Updated 12/13/2018
Homeowners: Low HARP Rates are Still in Effect!
Don't miss out on saving before it's too late
Save by Comparing Rates from Multiple Mortgage Lenders
One simple form, up to 5 competing quotes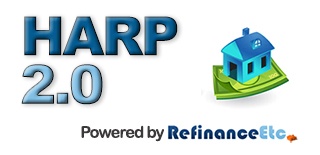 Refinanceetc.net
HARP 2.0 Home Refinance
No appraisal! No Out of Pocket Costs!
Lenders Compete and You Save!
HARP = Special Government Loan Program - Expires in 2018!
Calculate New Payment Here

Pennsylvania Interest Rates as low as 4% (4.708APR)
Compare loan offers for free and in just minutes.
No SSN required to get started.
Do you have the lowest rate possible? Find out instantly!
No obligations, ever.
"A+" rating with the Better Business Bureau.
A variety of loan products including mortgage, refi, cash out, etc.

mortgage-rates.freerateupdate.com
HARP 2.0 Refinance Loan 3.3% FIXED
No Appraisal, No MAX LTV, 3.9 APR
Low FIXED HARP Rate, Get a Quote
Fannie Mae and Freddie Mac OK
Takes Just 30 Seconds!
No SSN. No Login. BBB A+
Home Equity & Cash Out Options

HARP 2.0 Refinance Loan 3.3% FIXED
No Appraisal, No MAX LTV, 3.9 APR
View Instant Rates & Payments
BBB A+, No Login, No SSN.
Verify Eligibility
Home Equity & Cash Out Options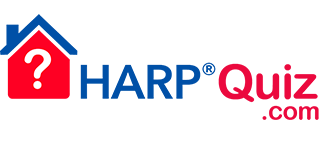 Last Call: Congress Stimulus Program
Average savings of $4,264 Each Year
Lower Your Interest Rate!
Program Ends This December!
See if You Qualify in 2 Minutes
Find out if you are pre-approved for a mortgage
Free mortgage rate quotes
Compare rates from up to 5 lenders
Select the personalized loan program that suits you best
Pennsylvania Mortgages
Are you planning on buying or refinancing a home in Pennsylvania, or perhaps taking out a home equity loan?
If so, HSH.com has information on current PA mortgage rates and other resources to help you
Pennsylvania conventional mortgage
A conventional mortgage loan is generally a loan made using private mortgage money and not backed by a government entity, such as FHA, VA or USDA. Conventional mortgages are available in fixed rate and adjustable rate varieties and with a wide range of terms. A conventional loan that meets a number of specific criteria can be sold to Fannie Mae or Freddie Mac and is known as conventional conforming mortgage.
For Pennsylvania, 66 counties have a conventional loan limit at $453,100 and 1 county (Pike) is at $679,650.
2018 Conventional loan limits for Pennsylvania
| County Name | One-Family | Two-Family | Three-Family | Four-Family |
| --- | --- | --- | --- | --- |
| Adams | $453,100 | $580,150 | $701,250 | $871,450 |
| Allegheny | $453,100 | $580,150 | $701,250 | $871,450 |
| Armstrong | $453,100 | $580,150 | $701,250 | $871,450 |
| Beaver | $453,100 | $580,150 | $701,250 | $871,450 |
| Bedford | $453,100 | $580,150 | $701,250 | $871,450 |
| Berks | $453,100 | $580,150 | $701,250 | $871,450 |
| Blair | $453,100 | $580,150 | $701,250 | $871,450 |
| Bradford | $453,100 | $580,150 | $701,250 | $871,450 |
| Bucks | $453,100 | $580,150 | $701,250 | $871,450 |
| Butler | $453,100 | $580,150 | $701,250 | $871,450 |
| Cambria | $453,100 | $580,150 | $701,250 | $871,450 |
| Cameron | $453,100 | $580,150 | $701,250 | $871,450 |
| Carbon | $453,100 | $580,150 | $701,250 | $871,450 |
| Centre | $453,100 | $580,150 | $701,250 | $871,450 |
| Chester | $453,100 | $580,150 | $701,250 | $871,450 |
| Clarion | $453,100 | $580,150 | $701,250 | $871,450 |
| Clearfield | $453,100 | $580,150 | $701,250 | $871,450 |
| Clinton | $453,100 | $580,150 | $701,250 | $871,450 |
| Columbia | $453,100 | $580,150 | $701,250 | $871,450 |
| Crawford | $453,100 | $580,150 | $701,250 | $871,450 |
| Cumberland | $453,100 | $580,150 | $701,250 | $871,450 |
| Dauphin | $453,100 | $580,150 | $701,250 | $871,450 |
| Delaware | $453,100 | $580,150 | $701,250 | $871,450 |
| Elk | $453,100 | $580,150 | $701,250 | $871,450 |
| Erie | $453,100 | $580,150 | $701,250 | $871,450 |
| Fayette | $453,100 | $580,150 | $701,250 | $871,450 |
| Forest | $453,100 | $580,150 | $701,250 | $871,450 |
| Franklin | $453,100 | $580,150 | $701,250 | $871,450 |
| Fulton | $453,100 | $580,150 | $701,250 | $871,450 |
| Greene | $453,100 | $580,150 | $701,250 | $871,450 |
| Huntingdon | $453,100 | $580,150 | $701,250 | $871,450 |
| Indiana | $453,100 | $580,150 | $701,250 | $871,450 |
| Jefferson | $453,100 | $580,150 | $701,250 | $871,450 |
| Juniata | $453,100 | $580,150 | $701,250 | $871,450 |
| Lackawanna | $453,100 | $580,150 | $701,250 | $871,450 |
| Lancaster | $453,100 | $580,150 | $701,250 | $871,450 |
| Lawrence | $453,100 | $580,150 | $701,250 | $871,450 |
| Lebanon | $453,100 | $580,150 | $701,250 | $871,450 |
| Lehigh | $453,100 | $580,150 | $701,250 | $871,450 |
| Luzerne | $453,100 | $580,150 | $701,250 | $871,450 |
| Lycoming | $453,100 | $580,150 | $701,250 | $871,450 |
| Mckean | $453,100 | $580,150 | $701,250 | $871,450 |
| Mercer | $453,100 | $580,150 | $701,250 | $871,450 |
| Mifflin | $453,100 | $580,150 | $701,250 | $871,450 |
| Monroe | $453,100 | $580,150 | $701,250 | $871,450 |
| Montgomery | $453,100 | $580,150 | $701,250 | $871,450 |
| Montour | $453,100 | $580,150 | $701,250 | $871,450 |
| Northampton | $453,100 | $580,150 | $701,250 | $871,450 |
| Northumberland | $453,100 | $580,150 | $701,250 | $871,450 |
| Perry | $453,100 | $580,150 | $701,250 | $871,450 |
| Philadelphia | $453,100 | $580,150 | $701,250 | $871,450 |
| Pike | $679,650 | $870,225 | $1,051,875 | $1,307,175 |
| Potter | $453,100 | $580,150 | $701,250 | $871,450 |
| Schuylkill | $453,100 | $580,150 | $701,250 | $871,450 |
| Snyder | $453,100 | $580,150 | $701,250 | $871,450 |
| Somerset | $453,100 | $580,150 | $701,250 | $871,450 |
| Sullivan | $453,100 | $580,150 | $701,250 | $871,450 |
| Susquehanna | $453,100 | $580,150 | $701,250 | $871,450 |
| Tioga | $453,100 | $580,150 | $701,250 | $871,450 |
| Union | $453,100 | $580,150 | $701,250 | $871,450 |
| Venango | $453,100 | $580,150 | $701,250 | $871,450 |
| Warren | $453,100 | $580,150 | $701,250 | $871,450 |
| Washington | $453,100 | $580,150 | $701,250 | $871,450 |
| Wayne | $453,100 | $580,150 | $701,250 | $871,450 |
| Westmoreland | $453,100 | $580,150 | $701,250 | $871,450 |
| Wyoming | $453,100 | $580,150 | $701,250 | $871,450 |
| York | $453,100 | $580,150 | $701,250 | $871,450 |
Mortgage Rates by State