Current FHA Mortgage Rates in North Dakota : HSH.com's FHA/VA Showcase

North Dakota Homeowners: Don't Waste Time! Get Low Fixed Rate Here 3.75%APR
Compare up to 5 Offers, Against a Network of 1000s of Lenders
3.75% APR
Fixed Rate 15yr
rates.ratezip.com

New American Funding
America's Top Mortgage Lender - Rated A+ by the BBB
Fast Pre-Approvals, Loan Closing within 14Biz Days, Lock Your Rate Now
FHA, VA, Conventional, Jumbo, Reverse, Fixed Rate, ARM, Cash-out
www.newamericanfunding.com
FHA Mortgage Refinance rates in
North Dakota
Ad Disclosure
Updated 10/18/2018
Updated 10/19/2018
Updated 10/19/2018

North Dakota Interest Rates as low as 4% (4.708APR)
Compare loan offers for free and in just minutes.
No SSN required to get started.
Do you have the lowest rate possible? Find out instantly!
No obligations, ever.
"A+" rating with the Better Business Bureau.
A variety of loan products including mortgage, refi, cash out, etc.

Refinance Rates Are Rising - Act Now Before its Too Late!
One simple form, up to 5 competing quotes!
Find the best rate and save now!
Fast approvals!

HARP 2.0 Refinance Loan 3.1% FIXED
No Appraisal, No MAX LTV, 3.7 APR
View Instant Rates & Payments
BBB A+, No Login, No SSN.
Verify Eligibility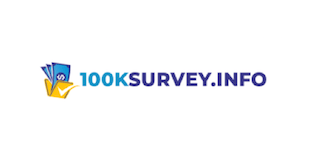 See if You Qualify for $100k (or a Year's Worth of Mortgage Payments)
Did you know that you may qualify for $100k?
You can use this to make home improvements, pay off debt, or even buy a car.
Take the survey to see if you are eligible.

mortgage-rates.freerateupdate.com
HARP 2.0 Refinance Loan 3.1% FIXED
No Appraisal, No MAX LTV, 3.7 APR
Low FIXED HARP Rate, Get a Quote
Fannie Mae and Freddie Mac OK
Takes Just 30 Seconds!
No SSN. No Login. BBB A+
Find out if you are pre-approved for a mortgage
Free mortgage rate quotes
Compare rates from up to 5 lenders
Select the personalized loan program that suits you best
North Dakota Mortgages
2018 FHA Loan Limits for North Dakota
FHA Loans are government insured loans from the Federal Housing Administration and are an attractive option for homebuyers who want to refinance.
For North Dakota, 45 counties have an FHA loan limit of $294,515 and 8 counties range from $308,200 to $339,250.
FHA mortgages are backed by a self-insuring pool to limit risks for the lenders who make these low downpayment loans. Homebuyers or homeowners looking to refinance can borrow with as little as a 3.5% downpayment or equity stake.
FHA loan limits are different than those for conventional mortgages, as they use a formula based on median home prices; as such, FHA loan limits are reset each year, and vary from county to county in each state. The 2018 FHA loan limits for each county in North Dakota are below.
| County Name | One-Family | Two-Family | Three-Family | Four-Family |
| --- | --- | --- | --- | --- |
| Adams | $294,515 | $377,075 | $455,800 | $566,425 |
| Barnes | $294,515 | $377,075 | $455,800 | $566,425 |
| Benson | $294,515 | $377,075 | $455,800 | $566,425 |
| Billings | $339,250 | $434,300 | $524,950 | $652,400 |
| Bottineau | $294,515 | $377,075 | $455,800 | $566,425 |
| Bowman | $294,515 | $377,075 | $455,800 | $566,425 |
| Burke | $294,515 | $377,075 | $455,800 | $566,425 |
| Burleigh | $309,350 | $396,000 | $478,700 | $594,900 |
| Cass | $294,515 | $377,075 | $455,800 | $566,425 |
| Cavalier | $294,515 | $377,075 | $455,800 | $566,425 |
| Dickey | $294,515 | $377,075 | $455,800 | $566,425 |
| Divide | $294,515 | $377,075 | $455,800 | $566,425 |
| Dunn | $294,515 | $377,075 | $455,800 | $566,425 |
| Eddy | $294,515 | $377,075 | $455,800 | $566,425 |
| Emmons | $294,515 | $377,075 | $455,800 | $566,425 |
| Foster | $294,515 | $377,075 | $455,800 | $566,425 |
| Golden Valley | $294,515 | $377,075 | $455,800 | $566,425 |
| Grand Forks | $294,515 | $377,075 | $455,800 | $566,425 |
| Grant | $294,515 | $377,075 | $455,800 | $566,425 |
| Griggs | $294,515 | $377,075 | $455,800 | $566,425 |
| Hettinger | $294,515 | $377,075 | $455,800 | $566,425 |
| Kidder | $294,515 | $377,075 | $455,800 | $566,425 |
| Lamoure | $294,515 | $377,075 | $455,800 | $566,425 |
| Logan | $294,515 | $377,075 | $455,800 | $566,425 |
| Mchenry | $294,515 | $377,075 | $455,800 | $566,425 |
| Mcintosh | $294,515 | $377,075 | $455,800 | $566,425 |
| Mckenzie | $302,450 | $387,200 | $468,000 | $581,650 |
| Mclean | $294,515 | $377,075 | $455,800 | $566,425 |
| Mercer | $294,515 | $377,075 | $455,800 | $566,425 |
| Morton | $309,350 | $396,000 | $478,700 | $594,900 |
| Mountrail | $294,515 | $377,075 | $455,800 | $566,425 |
| Nelson | $294,515 | $377,075 | $455,800 | $566,425 |
| Oliver | $309,350 | $396,000 | $478,700 | $594,900 |
| Pembina | $294,515 | $377,075 | $455,800 | $566,425 |
| Pierce | $294,515 | $377,075 | $455,800 | $566,425 |
| Ramsey | $294,515 | $377,075 | $455,800 | $566,425 |
| Ransom | $294,515 | $377,075 | $455,800 | $566,425 |
| Renville | $294,515 | $377,075 | $455,800 | $566,425 |
| Richland | $294,515 | $377,075 | $455,800 | $566,425 |
| Rolette | $294,515 | $377,075 | $455,800 | $566,425 |
| Sargent | $294,515 | $377,075 | $455,800 | $566,425 |
| Sheridan | $294,515 | $377,075 | $455,800 | $566,425 |
| Sioux | $309,350 | $396,000 | $478,700 | $594,900 |
| Slope | $294,515 | $377,075 | $455,800 | $566,425 |
| Stark | $308,200 | $394,550 | $476,900 | $592,700 |
| Steele | $294,515 | $377,075 | $455,800 | $566,425 |
| Stutsman | $294,515 | $377,075 | $455,800 | $566,425 |
| Towner | $294,515 | $377,075 | $455,800 | $566,425 |
| Traill | $294,515 | $377,075 | $455,800 | $566,425 |
| Walsh | $294,515 | $377,075 | $455,800 | $566,425 |
| Ward | $294,515 | $377,075 | $455,800 | $566,425 |
| Wells | $294,515 | $377,075 | $455,800 | $566,425 |
| Williams | $330,050 | $422,500 | $510,700 | $634,700 |
FHA Mortgage Rates by State